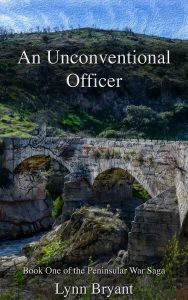 Excerpt from An Unconventional Officer: how to deal with an insult to your wife…
Paul arrived on the parade ground in time for early drill, and he was amused to see that every one of the officers of the 110th were present. He wondered what they were expecting him to do, and what any of them imagined they could do to stop him. Carl approached him as the men marched out.
"How is Rowena?" he asked.
"She'll be all right. Of course it might take me another two years to get her to attend a social event again. Anybody seen Tyler yet?"
Carl shook his head. "Sleeping it off, I imagine. He made a complete arse of himself, Paul, and he'll need to apologise. But…"
Paul studied his friend. He was remembering Rowena as she had looked this morning, her fair hair tumbled across the pillow and her eyes still looking slightly swollen from crying so much.
"I certainly think an apology is in order, Carl. I'll remember to mention that to him."
Paul walked across the yard to the barracks block. Johnny joined Carl. "I had a feeling this was going too well," he said.
"Oh bloody hell, this is not looking good!" Carl said. "What in God's name is he doing?"
Sergeant O'Reilly joined them. "I thought you said he looked fairly calm last night?" he said.
"Sometimes I get things wrong, Sergeant."
Paul walked into the barracks of the light company. At one end of the room were two waste buckets, not yet emptied into the latrines. Both were full and reeking. He picked one up and went back out into the square. Officers and men of the 110th watched him in frozen horror as he approached the officers' block.
"Oh no," Carl said.
"Jesus, he isn't going to…?" Withers said in awe.
"Do you think Tyler locks his door?" Young said.
"I don't think it matters whether he does or not," Johnny said. Paul had disappeared into the block and there was a sudden explosion of sound, echoing around the silent parade ground as Captain Tyler's door was kicked open, breaking the lock. After a long moment there was a bellow of horrified rage and disgust.
Captain van Daan reappeared carrying the empty waste bucket, which he dropped by the door. He walked over to the pump. A bucket, already full of icy well water, stood beside it. He picked up the bucket and disappeared back into the block, and a second outraged scream followed the first. Paul re-emerged and set the bucket down. Behind him Tyler exploded into the yard in his nightclothes, urine, excrement and cold water streaming off him. He was yelling profanities at Paul's uninterested back.
"Carl, I'd a note this morning from Wellesley asking me to call. Apparently he's had news from London. Will you finish drill and inspections? You might want to get a carpenter to fix Mr Tyler's door for him, tell them to send the bill to me, would you? And get four volunteers to clean up his room; it's a bit of a mess. Tell them there's a bottle or two in it for them, and a present for whichever lass has to do the laundry."
"Yes, sir," Carl said without expression.
"Thank you."
"You are not getting away with this, you arrogant bastard!" Tyler yelled.
Paul turned. "You owe my wife an apology, Tyler. I suggest you put it in writing before the end of the day; I don't want her upset by the sight of you! And you go anywhere near her again or say anything more personal than 'good day' to her; I will throw you through a window without bothering to open it first. Have I made myself perfectly clear?"
"By God, sir, I'm not letting you get away with this! I'll see you at dawn, sir!"
"It is fucking dawn, Tyler, and it's not an hour that you see very often, but I'll be out here every day at this time, so if you want to go and find a sword or get a pistol and give me the opportunity to make you look like an even bigger twat than you already do, go right ahead, and I'll just wait here for you! I'm not here to prat around with you, I'm here because I'm ordered to be here, and actually I'm fairly pissed off about it because I'd rather be killing Frenchmen. But if you want to give me a bit of extra practice, you just let me know right now!"
There was complete silence around the parade ground. Into it, Paul said:
"No. I thought not. Then if you'll excuse me, I need to go and see the Chief Secretary, and I suggest you get a bath, because I can smell you from here. And don't forget to write that letter to my wife, or you'll be woken up tomorrow morning with two buckets of that. Good morning."
(From An Unconventional Officer by Lynn Bryant, Book 1 of the Peninsular War Saga, available on Amazon kindle and in paperback)