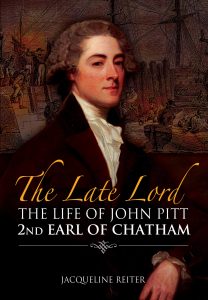 Today on Blogging with Labradors, I am delighted to welcome Jacqueline Reiter with a guest post on John Pitt, 2nd Earl of Chatham: 'the Late Lord'. Jacqueline is a historian and an expert on Chatham. She has written a biography entitled The Late Lord: the life of John Pitt, 2nd Earl of Chatham and also a novel called Earl of Shadows which covers Chatham's life up to the death of his brother, William Pitt, in 1806. Both are meticulously researched and very readable and I highly recommend them.
Jacqueline is currently researching the life of Sir Home Riggs Popham, the controversial navy officer who plays a key role in both An Unwilling Alliance and This Blighted Expedition, evidence that she doesn't shy away from a challenge…
Chatham was the commander of the Walcheren campaign in 1809 and an important secondary character in This Blighted Expedition. Jacqueline has given me an enormous amount of help and advice while I have been researching this book for which I am very grateful. It's a privilege to host her today, talking about a relatively unknown but highly complex historical figure.
'The Late Lord Chatham': John Pitt, 2nd Earl of Chatham (1756-1835)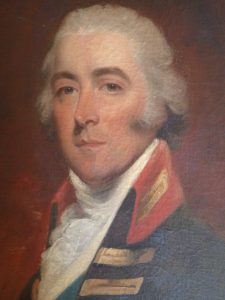 John Pitt, 2nd Earl of Chatham was the eldest son of William Pitt the Elder (created 1st Earl of Chatham in 1766), one of Britain's most famous prime ministers who had helped turn the tide in Britain's favour during the Seven Years' War. He was also the elder brother of William Pitt the Younger (born 1759). John's family and political connections were thus impeccable, and he benefited from them throughout his life, although he never really managed to emerge from the shadows cast by his father and younger brother.
Childhood and Early Life
John was born on 9 October 1756 at Hayes Place in Kent and was educated at home. This 'singular' arrangement may have contributed to John's shy, reserved nature – he 'had a very private Education, & has some Timidity in Consequence of it' – but his upbringing was a happy one. (1) He was a bright child but needed constant encouragement, and he suffered from the painfully obvious fact that his younger brother William was his father's favourite: 'Being the first-born of their illustrious father … as too often happens with persons in similar circumstances, his understanding and talents had not been as assiduously cultivated.' (2)
In 1774 John entered the Army as an ensign in the 47th Regiment and went to Canada as aide-de-camp to the governor of Quebec, Guy Carleton. He was still in Quebec in 1775 when hostilities broke out between Britain and the American colonies. John's father was well known as an American sympathiser; John was thus prudently sent home with dispatches and shortly after resigned his commission in protest against the war.
When France and Spain declared war against Britain in 1778 John returned to military service, first as a gentleman volunteer and then as a lieutenant in the 39th Foot. He was about to go out to Gibraltar when his father had a seizure in the House of Lords and died shortly after. The new Earl of Chatham stayed a year in Gibraltar and transferred in 1780 to a captaincy in the 86th Foot. He served briefly with his new regiment in the Leeward Isles before transferring to the 3rd Foot Guards, a prestigious London-based regiment.
In 1783 Chatham married Mary Elizabeth Townshend, daughter of Lord Sydney. They were childhood sweethearts: the Pitt and Townshend children had grown up together, and Chatham's name had been paired with Mary Townshend's for four years before they finally wed. The marriage was happy but childless.
First Lord of the Admiralty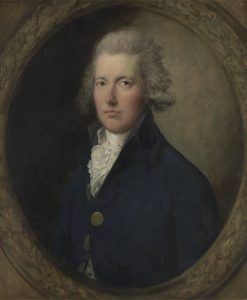 Shortly after Chatham's marriage, his brother William was asked by the King to form a government aged only 24 (thus becoming Britain's youngest prime minister). Although nobody really expected William Pitt's minority government to survive, he triumphed over the odds and romped home with a huge majority in the 1784 General Election
Chatham's support for his brother at this time paid off. It took Pitt four years to find a suitable opening, but in 1788 Chatham joined the cabinet as First Lord of the Admiralty, responsible for the maintenance and deployment of Britain's considerable naval power.
The First Lord of the Admiralty was one of the most powerful men in the government, and Pitt fully expected his brother to put in the work. Unfortunately Chatham had always favoured the path of least resistance, and it was soon clear he wasn't going to change: 'An intimate friend of Lord Chatham has spoken to him on the inconvenience attending his laying in bed till the day is advanced, as officers etc. were kept waiting. Lord Chatham said it did not signify, it was an indulgence he could not give up.' (3) Because of his late rising and lackadaisical approach he quickly earned the nickname 'the late Lord Chatham'.
Demotion from the Admiralty
When war broke out with France in 1793 Chatham did his best, but his reputation for laziness was by now well established and when things started to go wrong it was far too easy for his department to attract most of the blame. As tensions mounted, Chatham – whose pride and stubbornness could equal his laziness – quarrelled with colleagues over strategic priorities.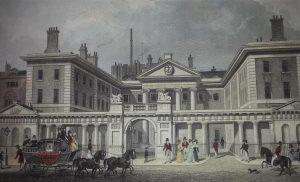 As a result of these enmities, but also because of the navy's failure to strike a decisive blow against France, Chatham was removed from the Admiralty in December 1794. Pitt kept him in the cabinet as Lord Privy Seal, but the episode destroyed what was left of Chatham's public reputation and his relationship with Pitt never recovered. 'The mischief done me is irreparable,' he complained, 'and though my brother, whenever he gives himself time to reflect, must … regret the step into which he was surprised, he can never make it right.' (4)
In 1796 Pitt promoted Chatham to Lord President of the Privy Council, but his political career was going nowhere; nor was his military career, which resumed in 1798 after a 12-year hiatus. Although Chatham commanded a brigade during the Helder expedition in 1799 under the Duke of York, this failed, and Chatham was not allowed to serve abroad again for fear he would die and propel Pitt (who stood to inherit the title) into the Lords.
But in 1801 Chatham finally got a chance to step out of his brother's shadow. Pitt resigned over a dispute regarding whether to extend the rights of Catholics (legally barred from voting or holding high office). Chatham stood by the King, George III – who opposed Pitt's Catholic policy – and stayed on as Lord President of the Council under the new prime minister. This earned Chatham the King's gratitude and underlined how far he and his brother had grown.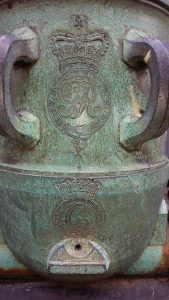 Master-General of the Ordnance
 In autumn 1801 Chatham became Master-General of the Ordnance, responsible for overseeing the country's firepower and fortifications while acting as military adviser in the cabinet. He remained in this post when Pitt returned to office in 1804. In January 1806, however, Pitt became seriously ill. Relations between the brothers were still not good, but when Pitt died on 23 January, Chatham was grief-stricken. For the first time since 1788 he was also out of office, although only until March 1807 when he returned as Master-General of the Ordnance in a new Pittite ministry headed by the Duke of Portland.
Over the next two years Chatham played a minor political role, even though his name came up repeatedly as a possible successor to the old and ailing Portland. He spent much of his time away from London as military commander of the Eastern District and turned down several opportunities to serve abroad. Partly this was because Chatham's wife, Mary, was seriously ill from 1807 to 1809 with a mental disorder. In May 1809, however, the Secretary of State for War, Lord Castlereagh, offered Chatham the military command of an amphibious expedition to destroy the French fleet and dockyards in the Scheldt River.
Walcheren
Chatham clearly thought about declining the proposal: 'I can only say that I should be very anxious to have some further conversation with you on the subject before I venture to give any decided answer to it.' (5) He had, however, turned down too many opportunities already. His dual role as cabinet member and expedition commander became highly embarrassing over the next few months.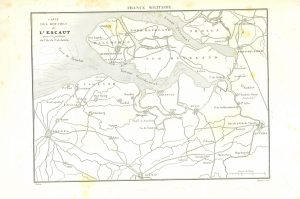 The Walcheren expedition set sail at the end of July 1809 and struggled against adverse winds, lack of leadership, and phenomenally poor luck for the next six weeks. Chatham commanded 40,000 troops; his naval counterpart was Sir Richard Strachan with over 600 vessels. Chatham was especially ill-suited for a swift dash up the Scheldt to take the Dutch island of Walcheren and destroy the ships and defences at Antwerp. He had no imagination to formulate alternatives when things went wrong; he spent much of his time at headquarters rather than going out among the men, which did nothing for morale; and he was not decisive enough to take advantage of any openings that did occur. Nor did he make any change to his habits: he rose 'between twelve and one, not receiving officers till two o'clock', a lack of urgency that did not bode well for a swift advance. (6)
More seriously, he rapidly fell out with Strachan, and by the end of the campaign the two men were barely speaking. The army advanced far too slowly, the navy could not cooperate properly because of adverse winds, and the French managed to rush 35,000 reinforcements to Antwerp before the British could even get close. By the end of August, also, sickness was tearing through the army – 'Walcheren fever'. With over a quarter of his army on the sick list, Chatham called off the assault on Antwerp and retreated to Walcheren.
A Reputation Ruined
Chatham was recalled to England to account for his actions. The Portland government had imploded as a result of the disaster, and the new prime minister, Spencer Perceval, was not on Chatham's side. When the King requested a narrative explaining what had happened on Walcheren, therefore, Chatham jumped at the chance to secure a favourable hearing, blaming Strachan and the navy for everything: 'Why the Army was not brought up sooner to the destination from whence its ulterior operations were to commence is purely a naval consideration, and … the delay did in no shape rest with me, or depend upon any arrangements in which the Army was concerned.' (7)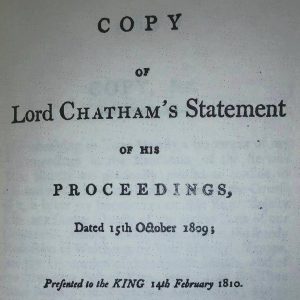 This was a mistake. The House of Commons held an inquiry into Walcheren in 1810, and Chatham's narrative ignited a constitutional crisis. The government disclaimed all knowledge of the document, which made it look as though Chatham had gone secretly to the King and abused his trust as a privy counsellor to slander Strachan. This was not entirely the truth, but it gave the Perceval government an excuse to get rid of Chatham without appearing to scapegoat him for Walcheren. Chatham was forced to resign as Master-General of the Ordnance in March 1810; he never held political office again.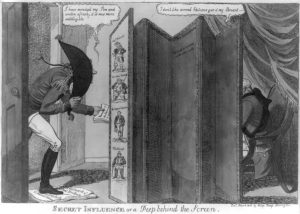 After Walcheren
After a brief attempt to set the record straight over his narrative, Chatham seems to have decided to grit his teeth and bear the shame. He remained Commander of the Eastern District until 1815, following which he disappeared almost entirely from public life. His wife's mental illness returned in 1818, and until her death in 1821 he was mostly concerned with nursing her.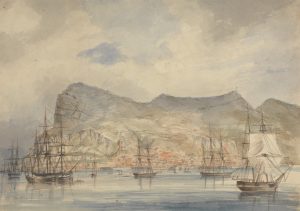 In 1820 he was offered the Governorship of Gibraltar by King George IV. Chatham accepted this public sign of the King's support on the understanding that he would not actually have to go out. Unfortunately, awkward questions were immediately asked in Parliament and the government ordered Chatham to take up his governorship.
Chatham went to Gibraltar a few months after his wife's death and remained there four years. He coped well with the crises that cropped up (mostly to do with the unsettled political situation in Spain), but he spent most of his time depressed and homesick – in his words 'chained to the Rock instead … of being among my friends.' He left at the first opportunity, arguing that his health had suffered considerably from the climate. As he was now nearly 70, he was not forced to return.
He spent his last 10 years as an invalid, dividing his time between London and Brighton. By the time of his death from a stroke on 24 September 1835, two weeks off his 79th birthday, he had mostly been forgotten. When he was noticed, it was as a minor celebrity who represented a last living connection with the grand politics of the mid- to late-18th century.
Laziness and Loyalty
Chatham spent his life being compared to his brilliant father and brother: as one source observed, it was his 'ill fate … to be the son of the great Lord [Chatham] and the brother of the great Mr [Pitt], which lays him open to observations, trite but true, of all kinds and in all languages, to his disadvantage.' (8) Chatham has slipped into obscurity despite occupying such a central political position for 22 years. His reputation for sloth was deserved, and he did not shine militarily on either of the occasions he served abroad.
He was, however, capable of inspiring profound loyalty. Thomas Carey, who served Chatham in the Eastern District for eight years and was his military secretary at Walcheren, undertook a pretty much one-man campaign to clear his superior's name after Chatham's disgrace in 1810. He wrote: 'I have now lived on terms of the closest friendship with him for the last six years of my life, and the more I see of him, the more I am convinced that in understanding few equal him, and in honour or integrity he cannot be excelled.' (9)
This, with Chatham at the nadir of his personal and political fortunes, is especially remarkable. It is a sign that Chatham is worth examining more closely, and that he was far more than a two-dimensional caricature of sloth and failure.
Notes
(1) Lord Grantham to Anne Robinson, 2 April 1779, Bedford Archives, Wrest Park (Lucas) MSS L30/17/4/245a.
(2) Horace Twiss, Life of Lord Eldon(London, 1844), vol. 2, pp. 559-60.
(3) James Greig (ed.), The Farington Diary(London, 1922), vol. 1, p. 54.
(4) Chatham to Lord Camden, 7 August 1796, Kent Archives, U840/C254/4.
(5) Chatham to Lord Castlereagh, 18 May 1809, PRONI D3030/3087.
(6) Greig, Farington Diary, vol. 5, p. 224.
(7) Chatham's Narrative, 15 October 1809, TNA PRO 30/8/260, f. 20.
(8) 'Thomas Brown the Elder', Bath: A Satirical Novel(London, 1818), vol. 3, p. 51.
(9) Carey to William Huskisson, 3 May 1810, BL Add MS 38738, f. 26.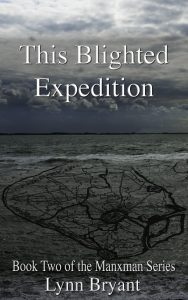 This Blighted Expedition is the second book in The Manxman series, featuring Captain Hugh Kelly and Lieutenant Alfred Durrell during the Walcheren Campaign of 1809. It is currently available for pre-order on Amazon kindle and will be released on October 31st 2019.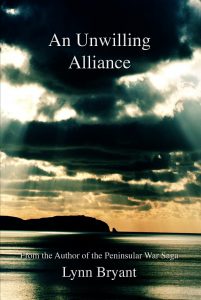 The first book in the series, An Unwilling Alliance, set during the Copenhagen Campaign of 1807 has recently been shortlisted for the Society for Army Historical Research fiction prize.