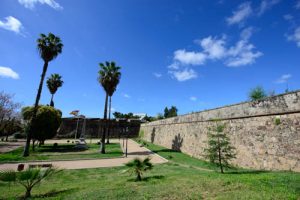 I wrote a Peek into the Future, which is the imaginary obituary of Paul van Daan recently for a guest blog but ended up using something else.  I enjoyed it and wanted to share it with my readers, although I found it surprisingly painful writing about the death of one of my all time favourite characters.
The post takes the form of a letter from one of Paul's grandsons to another who is currently serving overseas…
Letter from Captain Michael van Daan to Lieutenant James Manson, India, 1866
Dear Jamie
You must already have heard the sad news officially, but I wanted to write to you myself about Grandfather's death.  It has been a few weeks now but most of us are still finding it hard to believe he is gone.  I enclose a cutting of his obituary from the Times which is very flattering about his long and distinguished career.
The Times regretfully announces the death of General Sir Paul van Daan, Colonel-in-Chief of the 110th Light Infantry and Governor of the Craufurd Officer Training College.  Sir Paul died peacefully at his home in Leicestershire after a short illness.  He was eighty-five.
Sir Paul's long and distinguished career began in 1802 when he joined the 110th foot as ensign and then lieutenant.  He fought with great courage at the Battle of Assaye the following year and was promoted to captain by General Wellesley and then to major in 1806.
Sir Paul is best known for his service during the long years of the war against Bonaparte.  He served in Naples and Sicily and then in Denmark but came to prominence in the Peninsula under the late Duke of Wellington.  He fought at Rolica and Vimeiro and at the famous victory at the Douro his men had the honour of being the first to cross the river.  He was wounded at Talavera but remained in Portugal and was promoted to colonel-in-charge of the regiment in 1810.
From 1811, Sir Paul commanded the third brigade of the famous Light Division.  Further battle honours include Bussaco, Sabugal, Fuentes de Onoro, Ciudad Rodrigo, Badajoz, Alba de Tormes, Vitoria, the Pyrenees, Bidassoa, the Nivelle and Toulouse along with many minor actions.  He was wounded several times but his sense of duty always took him back into the field.  He was known to be a close friend and confidant to the late Duke, who placed him in charge of a division at Waterloo.
At the close of the war, Sir Paul remained with the Army of Occupation in France.  His later career took him to Africa and India.  When he retired from active service, he took charge of the newly established Craufurd College for the training of light infantry officers, a foundation which he helped to set up, and of which he remained a dedicated patron until his death.  He was an active supporter of many charities and served on various boards and committees pertaining to the armed forces.  He was well known for his vocal opinions on the need for army reform, in particular with regard to conditions of service and the abolition of flogging.
Sir Paul is survived by his devoted wife, Anne, six children and eleven grandchildren.  Two sons and four grandsons followed him into the army.
The funeral will be held at the regimental chapel in Melton on Friday next, and there will be a memorial service in London later this year, date to be announced.  Her Majesty the Queen sent a personal message of sympathy to the grieving widow.
You will be glad to hear that he was not ill for long, a winter cold which turned quickly to bronchitis.  He died with Grandmamma beside him which is exactly what he wanted.
I must tell you of the funeral which was so well attended there was not room in the church for them all.  You would not have thought it a time for laughter, but laugh we did.  Lady Denny was there, draped in so much black you'd have thought her the widow, and came up to our party afterwards to speak to Grandmamma.  She went on and on about my Grandfather's virtues and then at the end she spoke of the Duke in the most familiar way, as though she had known him personally.
"It must console you, dear Lady van Daan, to think that such two good friends are reunited at last," she said, in such a syrupy voice.  My grandmother looked at her very hard for a moment.
"Dear Lady Denny, it doesn't console me in the least," she said finally.  "By now, if they've met up, I rather imagine they are yelling at each other about the abolition of flogging.  They haven't seen each other for fourteen years, they have a lot of arguing time to catch up on.  I think I may delay my own demise for a few years until they are over it."
Somewhere in the middle of disgracing myself laughing at a funeral, I'd swear I could hear him laughing too…
Write soon, cousin.  I miss you.
Ever yours
Michael.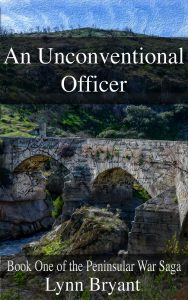 For anybody wanting to read the story of Paul and Anne van Daan and the 110th infantry from the beginning, the first four books are available on Amazon kindle
An Unconventional Officer  (1802 – 1810)
An Irregular Regiment  (1810 – 1811)
An Uncommon Campaign  (1811)
A Redoubtable Citadel  (1812)
Book 5, An Untrustworthy Army is due for publication in August 2018.
An Unwilling Alliance, due to be published in April 2018 is a novel of the Copenhagen campaign of 1807 which is set within the timeline of An Unconventional Officer.