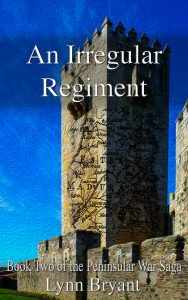 An Irregular Regiment, book two in the Peninsular War saga, is due for publication on 4th July.
The novel continues the story of Major Paul van Daan and the 110th infantry as they prepare to meet the French on the ridge of Bussaco in Portugal.  Back on the battlefield only two weeks after his scandalous marriage to the young widow of Captain Robert Carlyon, Paul is ready for the challenge of the invading French army.
But Lord Wellington has another posting for his most difficult officer and Paul and Anne find themselves back in Lisbon dealing with a whole new set of challenges with army supplies, new recruits and a young officer who seems to represent everything Paul despises in the army's views on discipline and punishment.  Anne is getting used to life as the wife of a newly promoted regimental colonel as two other women join the regiment under very different circumstances.  And an old adversary appears in the shape of Captain Vincent Longford whose resentment at serving under Paul is as strong as ever.
It's a relief to return to the field but Paul finds himself serving under the worst General in the army in a situation which could endanger his career, his regiment and his life.
Given a brief by Wellington which requires him to use tact and diplomacy as well as his formidable fighting skills, it's hardly surprising that the army is holding it's breath waiting for Wellington's newest and most explosive colonel to fail spectacularly.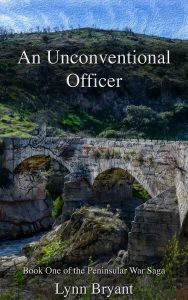 Read the first chapter of An Irregular Regiment here.  For those who haven't read it yet, why not order an Unconventional Officer.