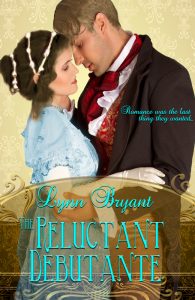 A well-written regency romance with a smart heroine and a jaded but redeemable hero. I enjoyed this novel much more than I expected for a new writer, especially since I've been unable to complete some of the bestsellers I've started this month! (4 stars on Amazon)
Cordelia Summers is the only daughter of a wealthy City merchant, reluctantly pushed into society by an ambitious father.  Determined not to trade her fortune for a title she meets Giles Fenwick, the disreputable Earl of Rockcliffe who is equally set against matrimony.
Set against the glittering backdrop of Regency England, an unlikely friendship develops between the Earl and the reluctant debutante, a friendship which looks likely to turn into so much more.  Published in April 2017.  Available on Amazon kindle at the promotional price of £0.99.