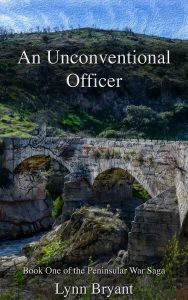 In the historical novels of Lynn Bryant so far, those of you have read all of them will have realised that most of them are linked in some way.  I thought I'd provide a short guide to finding the links.
I've always enjoyed a good series of books, which is what led me to starting the Peninsular War saga.  But I also like to discover connections between characters in other books which I might not have expected.
I've had messages from a lot of people working their way through the novels asking about sequels.  To be completely honest, when I started out I'd written the first four books in the Peninsular War saga and three standalone historical novels.  Chatting to readers online, however, quickly made me realise two things.  Firstly that other people love connections and sequels as much as I do and secondly, that there were so many common themes and links in my books that it was very easy to introduce my characters to one another.  With the exception of A Marcher Lord which is sixteenth century, all my books so far are set in the nineteenth century, a lot of them during the Regency and the time of the Napoleonic Wars.  All of them feature connections with the army, either a soldier or an ex-soldier.  More than one of my characters came from Leicestershire or Yorkshire.
Out of that came the idea that I could very easily link my books together, creating a historical world within the wider, real historical period.  It required very little effort to change a regiment.  Some of the links fell into place completely by accident.  I'd given the same surname to Kit, a soldier of the Victorian era and Gervase Clevedon, one of the minor characters in the Peninsular books, but when I realised that Kit had inherited from an uncle, I quickly worked out that Gervase could very easily have been that uncle.  Other connections were created deliberately.  Before I published The Reluctant Debutante, I was well aware that Giles Fenwick had started his army career in my fictional regiment the 110th.
I'm enjoying my little world.  In addition to adding interest for my readers, it gives me a wealth of new ideas for books and characters.  A minor character in one book has the ability to become a major one in another.  The downside is that depending on the order in which the books are published and read, there will be some spoilers although I will try to keep these to a minimum.  We already know, for example, a few of the characters from the 110th who definitely survived Waterloo.  On the other hand, we don't know all of them…
For those who have only read one or two of the books, I thought I'd provide a guide to the characters and their connections which I'll add to and repost as new books are published.  I've listed the books here in chronological order rather than publication order.
So far this one is a standalone novel.
The first in a series of around ten books set in a fictional regiment, the 110th infantry, during the early nineteenth century.
Direct sequel to an Unconventional Officer this follows the lives of officers, men and their women through the campaign season of 1810 – 11.
Direct sequel to An Irregular Regiment this follows the 110th through 1812 and the battle of Fuentes d'Onoro.
Direct sequel to An Uncommon Campaign, to be published in September 2017 this follows the characters of Wellington's army through the campaigns of 1813 as far as the storming of Badajoz and the push into Spain.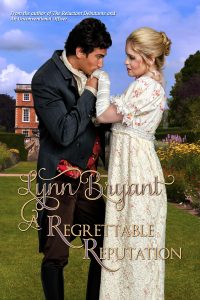 A Regency romance following the story of Nicholas Witham.  Like Giles, Nicholas sold out of the 110th after Waterloo.  Nicholas appears for the first time in An Untrustworthy Army, book five in the series which is currently being written, along with his closest friend Simon Carlyon.  Simon is the younger brother of a major character in An Unconventional Officer and I suspect we'll be seeing more of Simon.  There is also the opportunity in this book to see a little of the rest of Anne van Daan's family, back home in Yorkshire.  In addition there is a cameo appearance from the Earl of Rockcliffe.
This is a Regency romance following the story of Giles Fenwick, Earl of Rockcliffe who was formerly a junior officer of the 110th and then one of Wellington's exploring officers.  He is first mentioned in An Irregular Regiment and will crop up from time to time throughout the Peninsular War saga.  There are several mentions through the book of characters Giles has known from his war service whom you will have met in the other books.
This is set in Victorian times.  Kit Clevedon, the hero of this book, is the nephew of Gervase Clevedon from the Peninsular War series, and the officers Philippa meets in Africa are from the 110th.
An Engaging Campaigner
This book is currently being written and it's a working title.  It is the sequel to A Respectable Woman and tells the story of Kit and Philippa's children.
In terms of chronology, there are a number of books in the series which will slot in to this list.  I've been asked about sequels to most of the books by now, and I'd love to do it but I can't say when.  Sometimes a book just suggests itself.
For regular updates on this site including history, travel, book reviews and plenty of labradors (and a few freebies thrown in) please join the e-mail list here.