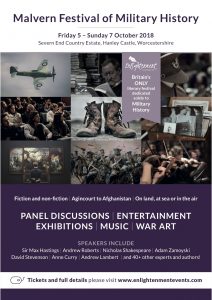 Next month I am very proud to be a part of the Malvern Festival of Military History which takes place from 5-7 October.
The festival sees a host of top writers in the field of military history visit Malvern for the Festival of Military History. Taking place in the grounds of Severn End, Hanley Castle, this is Britain's only literary festival dedicated solely to military history. It looks at fiction and non-fiction, ranging from Agincourt to modern day Afghanistan, and covering warfare on land, at sea and in the air.
Top speakers include Lord Paddy Ashdown on Hitler, Sir Max Hastings on Vietnam, Damien Lewis on The SAS, Nicholas Shakespeare and Andrew Roberts on Churchill and Adam Zamoyski on Napoleon.
Top military historians in their fields also debate key issues in important battles and wars through the ages in a series of panels. These include Agincourt, The English Civil Wars, The Royal Navy, Waterloo, 19th Century Colonial Wars, World War One, World War Two and Post-1945 wars and insurgencies.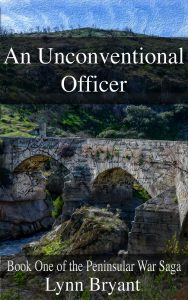 I will be part of a panel of novelists discussing the challenges of writing fiction based on historical events and characters. On the panel alongside me will be Adrian Goldsworthy, Tom Williams, David Donachie and Iain Gale, all fantastic authors. All the talks and panels will be followed by book signings and an opportunity for the audience to interact with the authors.
This top-class literary entertainment is supplemented by an exhibition of war art in the Festival exhibit hall. Attendees can browse these during breaks in the programme and while taking their refreshment from the range of food and drink outlets.
The evenings see the attention turn to musical entertainment. On Friday night the New Scorpion Band perform a set of traditional folk tunes from the 18th and 19th Century. Familiar songs such as Spanish Ladies and Over the Hills and Far Away will get your feet tapping! Saturday is the turn of the RAFA Concert Orchestra who will play a selection of war movie themes including The Dam Busters, The Great Escape and Saving Private Ryan.
This spectacular event is not to be missed by anyone interested in the history of warfare. Full details and booking options can be found here. The advanced booking discount ends on 7th September so book now for what looks to be a spectacular event.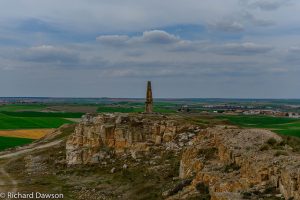 Remember to watch out for the fifth book in the Peninsular War Saga, due on 30th November. An Untrustworthy Army tells the story of the 110th during the Salamanca campaign.