p02tt21q
On this day in 1852, the Duke of Wellington, the former Sir Arthur Wellesley died at Walmer Castle.  He was 83 years old, had been Prime Minister twice and was probably considered one of Britain's finest generals.  In honour of the occasion, I am revising this post from earlier this year.
Since I decided to write a series of books set in the Peninsular War, I have spent an inordinate amount of my time reading about Sir Arthur Wellesley, later Lord Wellington, who led the Anglo-Portuguese army during it's five year struggle against Napoleon's forces in Portugal and Spain. I started knowing very little about Wellington and I have ended up by feeling surprisingly attached to him.
My knowledge of Wellington, to be honest, came from my schooldays when I studied nineteenth century politics in history. He was Prime Minister twice, not very successfully, pushed through Catholic emancipation and fought strenuously and unsuccessfully against the Reform Bill, and in my mind he was always a slightly grumpy and very superior elder statesman who looked down his nose at the young Queen Victoria and disliked change and modernisation.
For my Napoleonic fiction books set during the Peninsular War I have had to go right back to the early days of Wellesley's career. When he is introduced to the young Lieutenant Paul van Daan in 1802 he is a relatively young and inexperienced general with his greatest victories in the future. He had not yet made his disastrous marriage to Kitty Pakenham and the battle of Assaye, which brought him his knighthood and some public attention, was a year away. He was ambitious, single minded and determined, a moderate drinker for the time, a serious student of military affairs and a man who enjoyed the company of women. Even then, he struggled to delegate, and preferred his officers not to show any initiative or to take matters into their own hands.
As I began to read more about Wellington's character it became obvious that I had accidentally stumbled on the perfect foil for the flamboyant,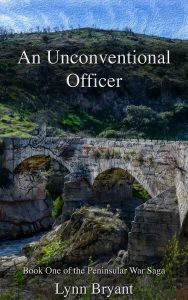 unpredictable bad boy of the 110th infantry, Lieutenant Paul van Daan who is the Unconventional Officer of the title of the first book.   On paper, Paul is everything Wellington likes to see in a young officer; he's dedicated, intelligent and courageous. In reality, Wellington the control-freak is about to come up against a force of nature and their disagreements are frequent and explosive.
Wellesley was born into an aristocratic Anglo-Irish family as The Hon. Arthur Wesley, the third of five surviving sons to Anne and Garret Wesley, 1st Earl of Mornington.  He spent most of his childhood in Ireland and London and went to Eton, which he apparently hated.  Arthur was not a promising child, and showed little talent in any particular area.  His mother described him as her 'awkward son Arthur' and it was not until he attended military school in Angers in his early twenties that he began to show signs of improvement.
In 1787 Arthur obtained his first commission in the army.  His promotion, through purchase, was fairly rapid and he held a series of posts in Ireland with mainly social duties.  He was elected at MP for Trim in the Irish House of Commons while continuing to serve in the army.
During this time he began his courtship of Kitty Pakenham, the daughter of Edward Pakenham, 2nd Baron Longford.  He asked for her hand in marriage in 1793 but was turned down by her family due to his poor prospects.  Wellesley took it badly but made the decision to pour his frustrated energies into a serious military career.  Borrowing money from his brother he purchased up to lieutenant colonel in the 33rd at the age of 26.
In 1793, the Duke of York was sent to Flanders in command of the British contingent of an allied force destined for the invasion of France. In June 1794, Wellesley with the 33rd regiment set sail from Cork bound for Ostend but they arrived too late and joined the Duke of York as he was pulling back towards the Netherlands. On 15 September 1794, at the Battle of Boxtel Wellington, in temporary command of his brigade, had his first experience of battle. During General Abercromby's withdrawal in the face of superior French forces, the 33rd held off enemy cavalry, allowing neighbouring units to retreat safely. During the winter that followed, Wellesley and his regiment formed part of an allied force holding the defence line along the Waal River. The army suffered heavy losses from sickness and exposure and Wellesley was ill.  The campaign ended badly with the British driven out but Wellesley learned a lot, including why things had gone so badly wrong.  The young and inexperienced colonel appeared to have a rare ability to learn from other people's mistakes which was to prove useful later in life.
Wellesley's next campaign was in India as full colonel in charge of the 33rd.  He spent some time in the Philippines and then fought in the Anglo-Mysore War.  It was a campaign of mixed fortunes for Wellesley, but he learned a good deal about logistics and planning which was invaluable in future campaigns.
As war broke out against the Maratha's, Wellesley, now Major General, made a series of bold decisions to avoid a long defensive war which would have decimated his army.  The campaign culminated in the bloody victory at Assaye in 1803 which first marked him out as a commander to watch in the future.
It was in the run up to Assaye that Sir Arthur Wellesley, still plain General Wellesley at this point, in my fictional saga, first encounters the young Lieutenant Paul van Daan, an officer already unpopular among the establishment because of his informal relations with his enlisted men and his casual attitude to army regulations.  Sir Arthur Wellesley was as big a snob as any other man in the army and never shared Paul's egalitarian views, but he did recognise talent and from then onwards, Paul's fortunes are firmly linked to Wellesley's.  Through India, Denmark, Ireland, Portugal, Spain and France, and finally on the bloody field of Waterloo the older General and the unorthodox young officer fought the Maratha and the French and argued ferociously about Paul's flexible interpretation of orders and about Wellington's obsession with controlling every aspect of army life.
Wellington did not have a close relationship with either his staff or his officers. He had little regard for creature comforts.  He always rose early and even when he returned to civilian life after 1815, he slept in a camp bed which remains on display in Walmer Castle.  General Miguel de Álava later remarked that Wellington said so often that the army would march "at daybreak" and dine on "cold meat", that he began to dread those two phrases. While on campaign, he seldom ate anything between breakfast and dinner and he was unsympathetic to staff members would would have preferred a more comfortable lifestyle at headquarters.  He was, however, a wine snob and insisted on good quality although he drank moderately for his time.
Wellington rarely showed emotion in public, and often appeared condescending to those less competent or less well-born than himself, although paradoxically some of his favourite junior officers came from the middle classes and rose through the ranks by sheer talent, Harry Smith of the rifles being a good example.  His relationship with his wife Kitty, whom he eventually married, was not good.  She found him cold and distant and very impatient and he found her irritating and somewhat silly.  His relationships with other women were a source of speculation throughout his life.  Although it was clear that he enjoyed sexual relations with a variety of different women, he was also noted for his friendships with the opposite sex, in particular with the attractive and very intelligent Harriet Arbuthnot, the wife of a friend and colleague who acted as his unofficial hostess and social secretary during his political career.
Wellington was renowned for being a stern disciplinarian who disapproved of soldiers cheering as "too nearly an expression of opinion."  Nevertheless he often put the welfare of his men ahead of military advantage.  He was not talked of with affection but with huge respect and the enlisted men preferred him in command ahead of other generals as they trusted his judgement.  Occasionally the scale of loss and death caused him to break down after a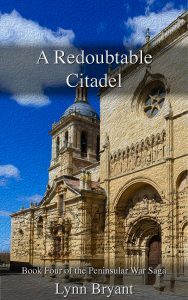 battle, at Assaye, Badajoz and Waterloo.  Wellington has often been portrayed as a defensive general, although  his most famous battles were offensive: Argaum, Assaye, Oporto, Salamanca, Vitoria and Toulouse).  He always felt undervalued in London and enjoyed a somewhat prickly relationship with the army establishment at Horse Guards.
Wellington died at his favourite home at Walmer Castle, probably after a stroke.  During his life he hated travelling by train, probably after witnessing the death of William Huskisson, one of the first railway accident casualties but his body was then taken by train to London, where he was given a state funeral – one of only a handful of British subjects to be honoured in that way along with Lord Nelson and Winston Churchill – on 18 November 1852.  There was barely standing room at the funeral as the Duke was buried in a sarcophagus of luxulyanite in St Paul's Cathedral next to Lord Nelson.  A bronze memorial was sculpted by Alfred Stevens, and features two intricate supports: "Truth tearing the tongue out of the mouth of False-hood", and "Valour trampling Cowardice underfoot".  Wellington's casket was decorated with banners which were made for his funeral procession.  Originally, there was one from Prussia, which was removed during World War I and never reinstated.  I have a feeling that Wellington, who always took both a practical and humane view of post-war settlements would have disapproved of that.
In my fictional series about the Peninsular Wars, Paul van Daan's love story is at the heart of the books.  His relationship with his commander-in-chief is almost as important, however, as it gives the reason both for his spectacular rise to command and his frequent explosive arguments with the man who could tolerate no opposition.  Increasingly through the years of war, Lord Wellington felt isolated and under siege from political influences in London and worn down by lack of money, men and resources and the limited pool of talented officers available to him on the ground. It increased his tendency to control every aspect of his campaign and the running of the army himself and anybody who reads the volumes of his letters and despatches will quickly begin to realise how involved he was in the detail of administration.
There were few men in his army that Wellington felt comfortable with, but his friendship with the young officer he had first singled out on a hillside in India endures the storms of war and politics. It was a source of envy and resentment among some of the other officers but it was very much understood by Paul's wife Anne, who has her own surprisingly close relationship with the commander in chief which foreshadows his later friendship with Mrs Arbuthnot, another attractive, intelligent brunette.
When I set out to write these novels, Lord Wellington was supposed to be a subsidiary character with little to do apart from to issue orders and look grumpy.  As so often happens with subsidiary characters, he developed a mind of his own and began to intrude into the action in the most unsuitable manner. As he is a general, I thought it best to let him have his way.