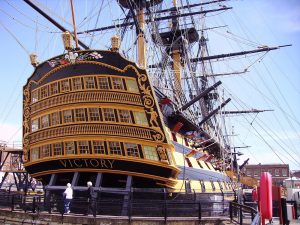 Black Tot Day is something I'd never heard of until I did some research on army rations during the Peninsular War.  It was one of those sessions where I went to have a quick look on Google to make sure my memory was correct on something and forty five minutes later I found myself still immersed in Royal Navy history.
Forty nine years ago today, Black Tot Day was the last day on which the Royal Navy issued sailors with a daily rum ration, which was known as the daily tot.  The move was not popular with the ratings despite an extra can of beer being added to the daily rations.  On July 31 in 1970 the final tot was poured as usual at 11am after the pipe of "Up Spirits".  Some sailors wore black armbands, others went through a ceremony of 'burying at sea' their tot of rum while at HMS Collingwood, the navy training camp in Hampshire, they held a mock funeral procession complete with black coffin and accompanied by drummers and piper.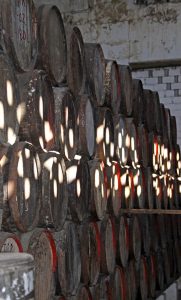 The daily tot was a long-standing naval tradition.  In the seventeenth century English sailors were allocated a gallon of beer a day but there was a problem with storing so much liquid aboard ships.  In 1655, therefore, sailors were offered a half pint of rum instead and rum quickly became the drink of choice.  Due to increasing problems with drunkenness on ships the ration was set in naval regulations in 1740 so that the rum was mixed with water on a 4:1 ratio and split into two servings per day.
There were ongoing disciplinary problems in the navy which led to the tot being halved to a quarter pint in 1824.  In 1850 an Admiralty committee, delightfully known as the "Grog Committee" recommended that the daily tot be abandoned but the navy resisted, simply halving it again to an eighth of a pint a day to be served only in the morning.  The ration was withdrawn from officers in 1881 and warrant officers in 1918.
In the 1960s questions were asked in Parliament about the continuing practice.  The navy had changed and the Admiralty finally issued the following written statement:
"The Admiralty Board concludes that the rum issue is no longer compatible with the high standards of efficiency required now that the individual's tasks in ships are concerned with complex, and often delicate, machinery and systems on the correct functioning of which people's lives may depend".
A debate in the Commons followed and it was decided that the rum ration should be withdrawn.  This historic event was marked by a stamp issue available from Portsmouth General Post Office, with the slogan "Last Issue of Rum to the Royal Navy 31 July 1970".  Black Tot Day arrived and the navy mourned the death of one of it's traditions.
Alcohol was also issued to serving soldiers in the army.  Part of the daily ration during the Peninsular War was listed 5 pints Small Beer, or 1 pint Wine, or ½ pint Spirits.  Women who were officially on strength were issued with half rations but no alcohol.  As with the navy, drunkenness was very common in the army and was responsible for a breakdown in discipline on many occasions.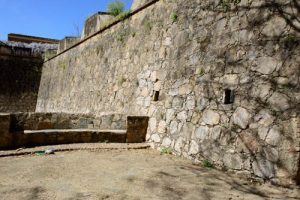 One of the most shocking of these was the sacking of Badajoz in 1812 when the British army ran wild in the town for three days, ignoring all orders and looting, murdering and raping at will.  A big part of this horrific incident was probably due to drunkenness as the wine shops and cellars of the town were the first to be looted.  When some officers tipped over the wine pipes in an attempt to limit their soldiers drinking, the men lay down in the street and drank the wine from the gutters.
The ending of alcohol being issued to the army seems less well documented than Black Tot Day and less formalised.  There was still a regular issue during world war one but as far as I can discover the custom seems to have petered out rather than being subject to a formal parliamentary debate, although if anybody knows differently, do let me know because I'm curious.
These days there is something faintly shocking about the fact that the British army and navy encouraged alcohol use to such a degree but in past times it would not have been seen as a bad thing providing it did not affect their ability to do their duty.  Writing about these times, I am aware that beer and wine were often safer to drink than polluted water and heavy drinking was common in civilian life as well.  Doctors and surgeons used alcohol as a painkiller and sleep aid as well as an anaesthetic and had no notion that it was a bad idea.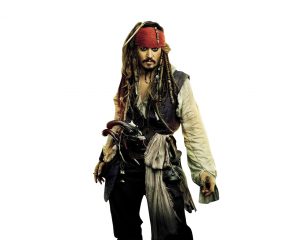 Personally I think that a tot of rum at 11am every day would send me to sleep for the rest of the day but there is no doubt that back in 1970 a lot of ratings would have echoed Captain Jack Sparrow's horrified question…
"Why's the rum gone?"