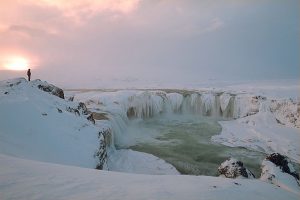 In Iceland there is a tradition of giving books to each other on Christmas Eve and then spending the evening reading which is known as  the Jolabokaflod, or "Christmas Book Flood," as the majority of books in Iceland are sold between September and December in preparation for Christmas giving.
Free Books on Amazon Kindle on Christmas Eve
At this time of year, most households in Iceland receive an annual free book catalog of new publications called the Bokatidindi.  Icelanders pore over the new releases and choose which ones they want to buy.
The small Nordic island, with a population of only 329,000 people, is extraordinarily literary. They love to read and write. According to a BBC article, "The country has more writers, more books published and more books read, per head, than anywhere else in the world.  One in ten Icelanders will publish a book.
There is more value placed on hardback and paperback books than in other parts of the world where e-books have grown in popularity.  In Iceland most people read, and the book industry is based on many people buying several books each year rather than a few people buying a lot of books.  The vast majority of books are bought at Christmas time, and that is when most books are published.
The idea of families and friends gathering together to read before the fire on Christmas Eve is a winter tradition which appeals to me.  Like the Icelanders, I love physical books although I both read and publish e-books – sometimes they are just more convenient.  Still, the Jolabokaflod would work with any kind of book.
They are also easier to give away, and this year I want to celebrate my own version of the Jolabokaflod with my readers, by giving away the e-book versions of all eight of my books on kindle for one day, on Christmas Eve.  It is a year since I first made the decision to independently publish my historical novels, and it has gone better than I ever expected.  This is my way of saying thank you to all my readers and hello to any new readers out there.
I now have eight books for sale on Amazon kindle.  Four of them are the first four books in a series which is intended to run for around ten books, following a fictional regiment through the bloody years of Wellington's Peninsular War.  The Peninsular War Saga is proving very popular, with a combination of war, history and romance.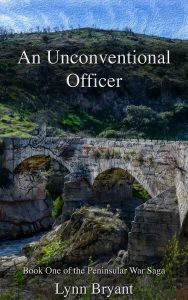 An Unconventional Officer, Book 1, introduces the young Lieutenant Paul van Daan as he joins the 110th infantry which is about to sail to India and ends after the Battle of the Coa in Portugal, with Major Paul van Daan in command of a battalion and wed to the love of his life.
An Irregular Regiment, Book 2, begins with the Battle of Bussaco and then follows the newly married Paul and Anne van Daan through Massena's retreat to the Battle of Sabugal.
An Uncommon Campaign finds Colonel Paul van Daan in command of a brigade at the Battle of Fuentes de Onoro and Anne about to become a mother for the first time.
A Redoubtable Citadel begins with the storming of Ciudad Rodrigo and ends with the taking of Badajoz; three months which turn Colonel van Daan's well-ordered world on its head as his young wife is taken prisoner by a French colonel with a grudge.
An Untrustworthy Army, book 5 will be published in 2018.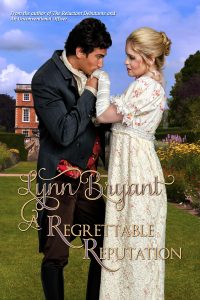 As a spin off from this series, there are two books in the Light Division Romances, which follow the fortunes of some of the characters from the Peninsular War Saga into peacetime.  Both these books are available in paperback.  A Regrettable Reputation is a Regency romance set in Yorkshire in 1816.  Amidst the unrest of the Industrial Revolution, Mr Nicholas Witham, formerly of the 110th, has found work as estate manager to Lord Ashberry's Yorkshire lands, a peaceful existence which is disrupted by the arrival of an heiress with a disreputable past.
The Reluctant Debutante is the story of Giles Fenwick, Earl of Rockcliffe, former captain in the 110th and one of Wellington's exploring officers.  Struggling with wartime memories of the horror of Waterloo, Giles meets Cordelia Summers, daughter of a wealthy merchant, a girl of decided opinions and a lively sense of humour.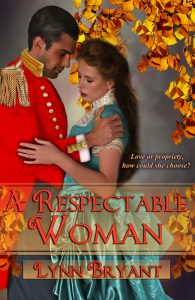 In addition to these books, there are two other novels, both intended as the first in a series also available on kindle and in paperback.   A Respectable Woman tells the story of Philippa Maclay, raised on a mission station in Africa, who finds herself obliged to support herself in the harsh setting of an East London charity school.  Only a respectable woman can hope to hold such a post and her relationship with Major Kit Clevedon, son of an Earl and a man in search of a diversion, can only lead to ruin.
A Marcher Lord tells the story of Jane Marchant and Will Scott, two people on opposite sides of a savage war on the Anglo-Scottish borders in the sixteenth century.  In a land torn apart by war and treachery, the Scottish baron and the daughter of an English mercenary find a surprising peace.
All eight of these books are free on Amazon kindle for one day on Christmas Eve.  Please download and enjoy.  Wishing you all a Merry Christmas and Happy New Year from all of us at Writing with Labradors…