Writing about writing is something I rarely do. Most of my blog posts are either historical or centre around life with Labradors on the Isle of Man. I've read some fantastic posts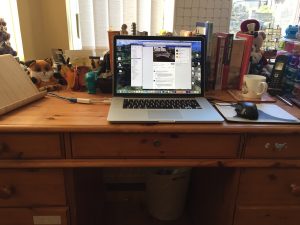 about the writing process from other authors, but I'd rather come to the conclusion that I'm not particularly introspective when it comes to my own work. I love what I do, but I don't spend a lot of time analysing it and I dread the interview question "what made you become a writer?". The best answer I could give to that is "I couldn't help it."
Recently, however, something has happened to change my outlook on this. I was asked to teach a creative writing course as an evening class at the University College Isle of Man. This was a new experience for me, although I've done training and work in schools, but the idea of designing a course was irresistible. It was a short course, really just to test the water, four weeks on writing fiction, but it has made me think about my writing in a way that I don't think I have before.
The course ended this week and seems to have been a great success; I really enjoyed it and I think the participants did too. I've been astonished at how much I've learned from working with them and watching their process as they began their stories, met their characters and studied themes and plot and dialogue. But best of all, it has made me go back and revisit some of my books, thinking again about how and why I do what I do.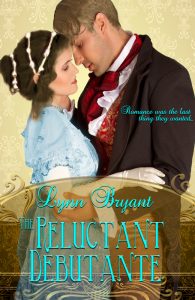 In order to teach something, you have to be able to break it down and I've found it easier to do this, as I've recently been working on revising one of my earliest books. The Reluctant Debutante was a Regency romance which I originally wrote when I was trying the traditional publishing route, and it was designed for the Mills and Boon historical market. I was unsuccessful with it, although it did get some very positive feedback.
When I decided to try self-publishing, I had no idea what I was doing, so I chose to publish my three standalone novels first, using them to test the waters before publishing the Peninsular War Saga. I wasn't expecting much in the way of sales and did no real publicity. The first two books bombed as much as I had expected, but the third, my Regency romance, began to sell. I tried a free promotion and the uptake was huge. A few reviews trickled in and a few Goodreads ratings. Off the back of that, I began to get some sales of the other two books. Surprisingly, although never a bestseller, The Reluctant Debutante was my most popular book for a long time; a tribute to the enduring popularity of the Regency genre.
I've explained elsewhere why I was never really happy with that book. Occasionally I would get another review, many of them good and one or two absolutely terrible. Like all authors, I hate bad reviews, but I've learned to take them philosophically. My problem with this book, was that I kind of agreed with them.
After the publication of An Untrustworthy Army and before really getting stuck in to writing This Blighted Expedition I finally decided to do something about The Reluctant Debutante. I'd not read it through since I published it, and doing so was something of a shock to my system. It wasn't that there was anything fundamentally wrong with the plot, it's just that it really wasn't very well written. The dialogue, always my strong point, was the best part although I don't think it represented the characters as it should have. But the point of view was all over the place, the structure was messy and there was no clue as to the theme, even though I knew what it was in my head.
I've been revising this book along with teaching my course, and doing so has been incredibly useful, as it enabled me to break down the book and look at it in the way I was encouraging my students to do with their own writing. In the end, I didn't need to change as much as I thought I would. I let the characters tell their story, but I was far clearer about the story they were telling. I gave them a voice, not just in the words they spoke but also in the thoughts they had, the internal dialogue which is so clear in some of my later books but which I seemed to have missed out entirely in this early effort.
I'm cautiously pleased with the result, and given that Giles is a minor character in the Peninsular War Saga and has a major role to play in my current book, I'm happy now, with the way he's turned out. Part way through the first draft of This Blighted Expedition, I'm conscious of how much I'm applying some of the lessons I've learned to my new story.
You can write a very good book without reading a thing about crafting fiction. But personally, I think the work I've done in the classroom with my students, has made me a better writer. Certainly it has made me a more self-aware writer. I'm deeply grateful to them for their questions and contributions and endless curiosity about the writing process, both mine and theirs. I hope they all come back for another course and I really hope they all carry on writing. Every one of them has a different style and a different sphere of interest, but I think they have talent. I'm so grateful to University College Isle of Man for giving me the opportunity to teach this course and I hope to do more in the future.
"When one teaches, two learn." (Robert Heinlein)