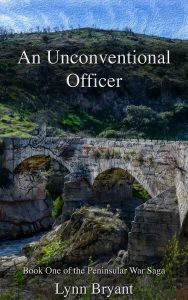 An Unconventional Officer is the first book in the Peninsular War Saga, which follows the men and women of the fictional 110th infantry through the long years of the war in Portugal and Spain. In particular, it introduces the reader to Paul van Daan, a man on his way up in Wellington's army.
In 1802 Europe is going back to war, General Arthur Wellesley is commanding troops in India and the officers and men of the 110th infantry are about to get the shock of their lives as a new officer arrives in barracks.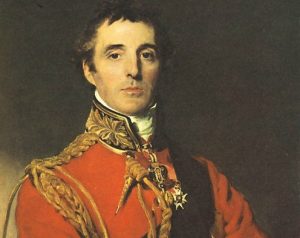 Paul van Daan is young, wealthy, arrogant and ready to take on  not only the Maratha and the French,  but also the hierarchy of the British army. A talented and charismatic leader of men, he needs to learn to curb his temper and adjust his ideals in order to rise in his chosen profession. On the way, he forms enduring friendships forged on the battlefields of India and Europe and builds an unexpected bond with the difficult, unemotional commander of the Peninsular army, Sir Arthur Wellesley, later Lord Wellington.
It is also the story of the women in Paul's life. He finds contentment in his marriage to Rowena Summers, a shy young governess straight from a charity school. Serene and gentle, her love and companionship give Paul a stability he had not known he lacked. But Paul's world is turned upside down when he meets Anne Howard the extraordinary daughter of a wealthy manufacturer who marries a fellow officer and changes everything Paul thought he knew about women.
Amidst the violence and tragedy of the war against Napoleon an unforgettable love story unfolds which affects the lives of everybody it touches and changes the 110th forever.
What the reviewers say about An Unconventional Officer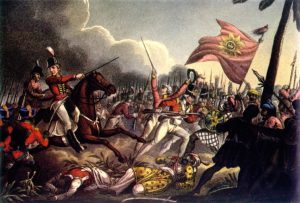 "This book is no boring account of warfare, for the tension, jealousy, romance and passion of the main characters make it a real page turner. There's a sprinkling of Bernard Cornwall's Sharpe stories, the eroticism of an Outlander book and a totally original take on the role of women in this isolated community so distant from life at home in England."
"This series is the best fiction I've ever read – fantastically well researched and historically accurate, with wonderfully drawn characters and relationships. They give a brilliant idea of what war was like then, as well as a moving love story and brilliant relationships between the male characters."
"I loved the characters; Paul van Daan is an engaging and flawed hero, making him very believable."
"What a great series. Loved the characters. Well researched, unputdownable!"
Settings
An Unconventional Officer spans seven years and covers a variety of settings. As an author, I love to visit the locations of my books if at all possible. I'm lucky enough to have an extremely patient husband who is also an excellent photographer, and most of the photographs you'll find on this website are his.
We visited Portugal and Spain in 2017 and then Spain and France in 2018. It's far easier to write, particularly marches and battle scenes, with a clear picture of the countryside in my head, even though the landscape has often changed a good deal since the early nineteenth century. I didn't manage to get to India, so that section of the book has been written from contemporary accounts.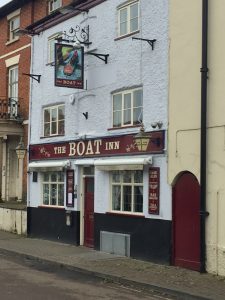 Paul first joins the regiment at their barracks which is on the edge of the little market town of Melton Mowbray in Leicestershire. I know that part of the Midlands very well, partly due to four years at Loughborough University and partly because my sister lives in neighbouring Nottinghamshire. Melton Mowbray's canal was abandoned in 1877 but the Boat Inn, which was the original canal pub, still exists and is mentioned in the first chapter of An Unconventional Officer as being one of the favourite drinking houses of the 110th infantry.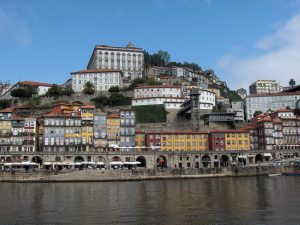 Once the 110th are in Portugal under Wellington, there are endless photo opportunities. The book joins Paul during Wellington's return to Portugal after the fiasco of the Cintra treaty and is heavily involved in the Battle of Oporto (now known as Porto) during which his men help to defend the Bishop's Seminary overlooking the river.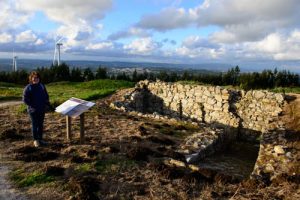 After Talavera, Paul's regiment are stationed in Viseu, waiting for the French invasion while Lord Wellington is frantically working on the Lines of Torres Vedras, an impressive series of defences designed to stop the French from taking Lisbon. The lines are incredibly impressive to visit, with a series of excellent museums and interpretation centres, and were one of the highlights of our trip to Portugal.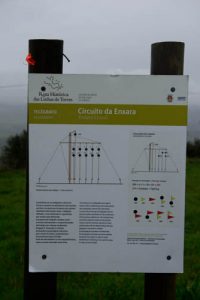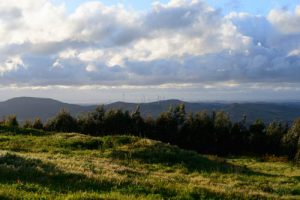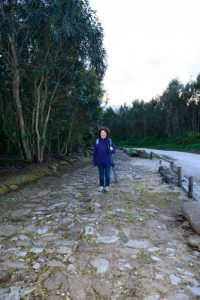 The 110th spend some time in Viseu. The town is very modern now, and you have to search carefully for places that Wellington's men might have recognised, although as always, there are plenty of historic churches. Some of the contemporary accounts mention the officers sight-seeing in the town and the surrounding countryside.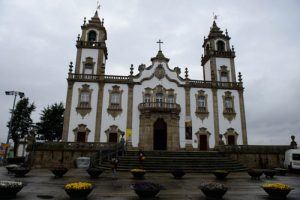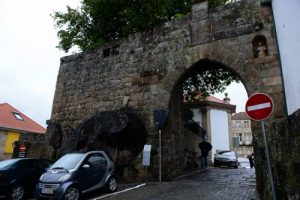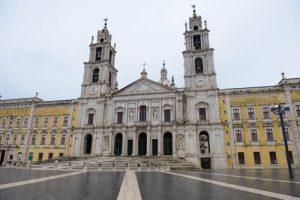 The palace at Mafra is hugely impressive. It was occupied by both the French and the British at various times, and was used as a military hospital for a time by the British.
One of my favourite places for getting a real feel for what happened was the old bridge over the River Coa, the scene of General Robert Craufurd's near disaster in 1810. The combat takes place outside the pages of the novel, but it is referred to many times during this and subsequent books and forms the cover of An Unconventional Officer. At some point, I suspect I'll find a way to go back and tell that story properly.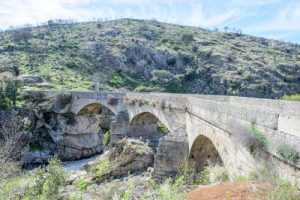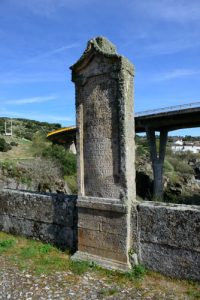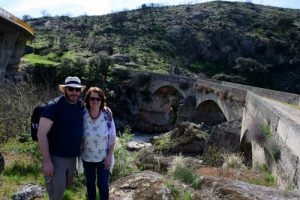 An Unconventional Office is where it all began for me. When I first began that book, I had no idea that it would lead to a series or that Paul, Anne, Lord Wellington and the others would become so much a part of my life. It was fantastic to be able to tour the battlefields and see the places for myself.
For anybody interested in doing the same, there are several good books out there. We found Andrew Rawson's guide the most helpful although we also used Julian Pagnet's book. It's essential to have a car to do most of the tours we did and I'm grateful for my husband's driving as well as his photography skills.
For those who would prefer an organised tour, Campaigns and Culture run excellent tours to many of Wellington's battlefields, although there are other companies as well. Number One London runs historic tours in the UK but also does a marvellous Waterloo tour which is worth taking a look at.
I always love to hear from readers or visitors to the website, so please leave a comment, or even better, click on the link to subscribe and you'll be notified of updates and news. I am on facebook and twitter as well.