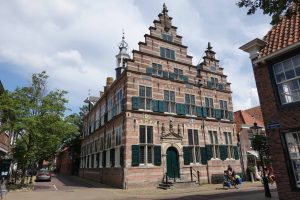 Our Walcheren Expedition: Preview took us to Naarden. We travelled to Walcheren via Amsterdam, which gave us the opportunity to spend a couple of days visiting some friends who live in Naarden. I'd not been there before, and given that most of this trip is about Me Me Me, I had already decided to let everybody else plan these few days. It says a lot about my friends that day one was spent exploring the seventeenth century star fortress and day two was spent at the National Military Museum…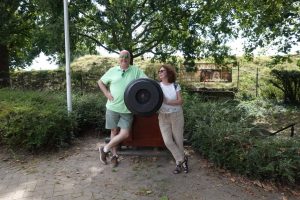 The town of Naarden dates back to the tenth century when it was actually situated about 2.5 km to the north-east. The town was destroyed during the wars of the fourteenth century and rebuilt in 1350  on a high sand ridge on the eastern route to Amsterdam. Because of it strategic position, Naarden became one of the most important fortified towns in The Netherlands.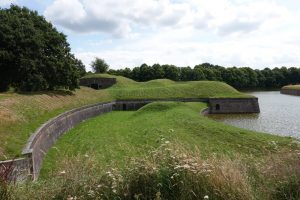 The current star shape of Naarden dates back to the 17th Century, when the fortifications were improved after the siege of 1673. Naarden was part of the New Dutch Waterline, a defensive line through the Netherlands which I'd never heard of before. I would love to do a tour of these forts, they look stunning, but that will have to be another visit.
Naarden is beautiful, with not only the military buildings and fortifications and the Dutch Fortress Museum, but also a fantastic variety of shops and restaurants within the fort. It deserved far longer than the short visit we were able to manage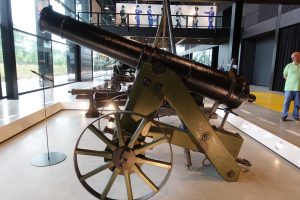 The National Military Museum is definitely a full day out. It is situated on the former air base at Soesterberg and apparently combines the collections of the former Military Aviation Museum in Soesterberg and Army Museum in Delft.
The museum depicts the history of the Netherlands armed forces in a collection of huge and very interactive displays. Vast halls display tanks, planes, armoured vehicles and helicopters. There are sections on the various wars the Dutch have been involved with over the centuries and how their armed forces developed and changed. While not directly relevant to my favourite period (although there were some interesting bits about Waterloo) I did learn a lot about the history of the Netherlands which provides context to the story I'm currently telling in "This Blighted Expedition".
For anybody interested in military history, or even who just likes tanks, planes and helicopters, this was a fabulous day out, especially with children, there is so much for them to do there.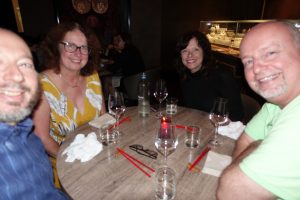 It wouldn't feel right to end this first section of our trip without mentioning our evening out at the Red Sun at Blaricum, Japanese fine dining with great company. We had the tasting menu, seven courses, which is an event as much as a meal out and thoroughly enjoyed it.
Thanks so much to our friends, Patrick and Serena, for being excellent hosts and guides. We had a great time. Next step, Walcheren…