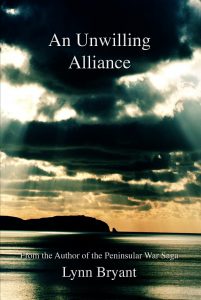 Today heralds the publication of An Unwilling Alliance, my ninth book, set during the Copenhagen campaign of 1807, a joint operation between the army and the navy. It is linked to the Peninsular War Saga and features Major Paul van Daan, the hero of the series but it also introduces a selection of new characters.
In 1806, Captain Hugh Kelly RN returns to the Isle of Mann after fifteen years in the navy. He has a few months leave and a small fortune in prize money and intends to inspect the house he has just bought and to find himself a sensible Manx wife. His investment in a local shipping business introduces him to Josiah Crellin and his daughter, Roseen.
Hugh is quick to see the advantages of a marriage with Roseen Crellin. He also finds her very attractive. Roseen is unconvinced. She is determined to resist her father's efforts to find her a husband and is still dreaming of the young English soldier who sailed away and broke her heart. However it proves to be difficult to dislike Captain Kelly.
Major Paul van Daan of the 110th infantry is newly promoted and just back from Ireland, sailing with his battalion to Copenhagen under the command of Sir Arthur Wellesley.  Paul's courage and talent are unquestioned but his diplomatic skills are another matter and in a joint operation with the navy there are many ways for a man of Paul's temperament to get things wrong.
As Britain hovers on the brink of war with neutral Denmark and the diplomats and politicians negotiate to keep the Danish fleet out of Bonaparte's hands, a more personal drama plays out on the decks of the Royal Navy and in the lines of Lord Cathcart's army which could change the lives of Hugh, Roseen and Paul forever.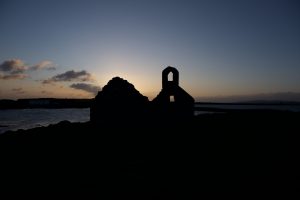 I've really enjoyed writing this book for a number of reasons. It is the first of my books to be set partly on the Isle of Man where I live, and I loved writing that section. The island is a beautiful place and being able to share a little of that with my readers has been very special.
It is also the first book to be based around the navy and I've enjoyed the research. I'm thoroughly enthusiastic about it now and am looking forward to future books on the decks of an early nineteenth century warship.
The book has taken me back a little in time to an episode of Paul van Daan's earlier years. It was strange writing this and has made me realise how much he has grown up during the ten years or more covered by the first four books of the Peninsular War saga. It was fun to revisit the younger Paul before he settled down and learned some self-control.
It was also fun developing the new characters. Hugh Kelly and Roseen Crellin are very different to some of my previous characters. Hugh was the son of a  tenant farmer who drank himself to death.  He went into the navy as a boy and worked his way up, which has given him a far more down-to-earth view of the world than some of my other heroes. Roseen is slightly better born but still an ordinary Manx girl who has only been off the island twice. She is socially very awkward and proving hard to marry off; nothing like the socially adept heroines of some of my other novels. For all that, I love the way this relationship develops, by fits and starts. It feels very real to me and I have a feeling that Hugh and Roseen are going to be one of my favourite couples.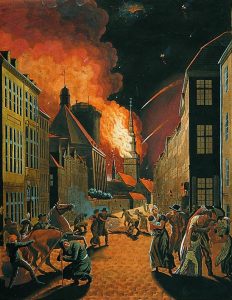 I have told the story of the Copenhagen campaign in a separate post. This is not a campaign which includes lots of exciting battles and skirmishes. The battle of Koge was over very quickly and although there was an ongoing naval duels for a couple of weeks between the smaller boats of the two nations, the Danish fleet was completely unprepared for the British invasion and its army was cut off from the capital. The Danes fought bravely with what little they had but it was an uneven contest.
I have tried to show a balance in the novel between the pragmatism of the British invasion and the discomfort felt by a lot of the people involved at an unprovoked attack on a neutral country. War was not always a glorious business and was also sometimes very tedious. Much of the campaign involved both army and navy sitting around waiting for the diplomats to finish their negotiations.
The title is also one of my favourites as it has several meanings. Roseen is determined not to make an unwilling alliance with a suitor she does not know and may not like. There is also an unwilling alliance between the army and the navy who often struggled to work together in joint operations. As for poor Denmark, it was trying desperately to maintain its neutrality while being pushed inexorably into an unwilling alliance with either France or Britain.
An Unwilling Alliance is a story of love, of friendship and of war on both land and sea. I hope readers of the Peninsular War Saga will enjoy this glimpse of a different moment in the life of the 110th infantry and I look forward to further adventures with Captain Hugh Kelly RN.