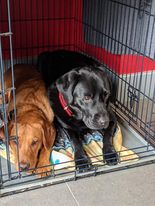 Being sixty is an unusual post for me, as it's not about any of the topics I blog about. People come to Writing with Labradors for my short stories and posts about my books, my characters, history, the occasional book review and of course for stories and photographs of adorable dogs. This post might come of something as a disappointment, though I promise to throw in a few dog photos to cheer you up. But it's been represented to me over and over this year, that being sixty is considered a milestone. People keep asking me if I'm feeling okay about it. Somebody even asked me if it's making me feel old.
I like birthdays although I've never really felt particularly stressed out by them. Birthdays for me aren't so much a marker of the passing years but an excuse for a celebration. I like getting presents and they don't have to be expensive to please me. I love going out to dinner, which is how we usually celebrate birthdays in our family. Until a few years ago, we used to have a big barbecue on my birthday weekend, because it always falls in the middle of the Isle of Man TT races so everybody is in a holiday mood anyway. I'm quite straightforward about birthdays and in my view they are a Good Thing. Which is why I was interested in the general concern around me that this one would be different and might well make me feel a bit down.
There is certainly a difference on this birthday, but that has nothing to do with being sixty. My daughter is at home doing the very last 24 hour exam of her History degree. These things are brutal and it would be unkind and distracting if the rest of the family went out to celebrate while she is pinned to her desk. Accordingly we decided to postpone the celebrations until the exam is over and we have two things to celebrate. Other than that…do I feel different? I have to say no, although other people's comments have made me think about this in a different way.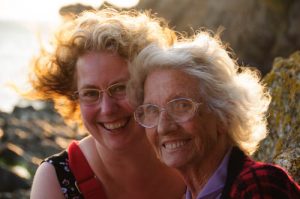 Reaching 60, particularly for a woman, used to mean retirement. That seemed utterly ridiculous to me until I looked at how much life expectancy  has changed. In 1971, when I was nine years old, my life expectancy was 75.3 years. In 1991 when my Mum was sixty, it was 80 years. In 2020 it was 88 years. I'm not ready to retire and as long as I can still write, I can't ever imagine wanting to do so, but then I'm lucky enough to be able to work at doing what I love.
I've also been told by some people that 60 is the new 40. That's not really much help to me as I don't think I felt 40 twenty years ago. Having come relatively late to motherhood I had two young children then and was on the verge of making the move to the Isle of Man so I was far too busy to pay any attention to  a milestone birthday, though I did have a good party.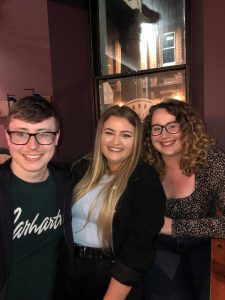 I think attitudes towards age and growing older are very individual. Having three young people in their early twenties living in the same house means I have no chance to become set in my ways. I listen to their music, watch their TV shows and discuss their political views on a daily basis and it wouldn't occur to me to see that as a bad thing. I've had a long and enjoyable life so far but I realise that I still look forward rather than back.  I don't hark back to the good old days. I think change and new ideas and different attitudes are all good for me.
Not that there aren't days when I'm aware that I'm getting older. I have arthritis in all the worst places and a weekend of extreme gardening can make me feel a hundred on Monday morning.  I try to keep fit, and my dogs are a big help with that, but I definitely don't have the physical energy I had twenty years ago. I used to be able to stay up until the wee small hours but these days an early night is usually a good idea.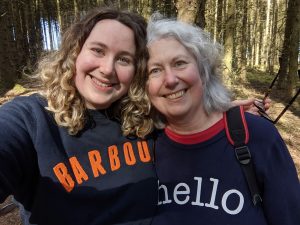 Weird things about my appearance remind me of my age sometimes, but not as much as you'd expect. I'm conscious of my hands, which are lined and have a variety of age spots. I was always vain of my hands and nails and one of my only regular beauty indulgences now is to get my nails done every few weeks, as I hate how brittle and dry they are. My hair is white. I dyed it until the first lockdown and then discovered, much to my joy, that it suits me far better like this and is a lovely colour. Now all I have to deal with is a regular trim.
Overall though, I have a feeling that I'm going to sail through my 'milestone' 60th birthday in very much the same way I did all my others. Perhaps some of us just aren't particularly conscious of age and how it's supposed to affect us. When I think about the future, I don't worry about my health or my appearance. I worry about whether I'll have enough time to write all the books I want to write.
I know some people who see ageing as an enemy needing to be defeated and they're sometimes very successful at doing so. Their weapons are diet and exercise and supplements. Some use cosmetics and hair dye. These are the people I look at and marvel at how young they look. It's an ongoing campaign and they never let up, never allow a day to go by without some small victory.
It's impressive and probably some of them will live longer than I do, but it's not for me, I'm far too lazy. I didn't pay that much attention to my appearance in my younger days so I'm hardly going to manage to focus on it these days. All my concern is on my mind and making sure I make the best use of it I can. I nursed my Mum through the misery of dementia and I'm well aware that it could happen to me, but I don't dwell on it. I try to keep fit and healthy and then I just live my life. Looking outwards rather than inwards works best for me.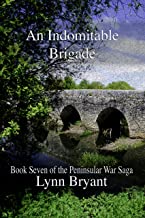 So what have I done with my 59th year? Well, it's been an improvement on the previous one in many ways. I managed to get through the Covid lockdowns without getting arrested, which was genuinely a relief. I published three short stories and finally completed book seven of the Peninsular War Saga, which felt like a real achievement after the problems of the previous years. I've made a solid start on the third Manxman book and fallen in love with my naval characters all over again.
I started to take my physical health a little more seriously and I've rediscovered running which has given me back something I thought I'd lost many years ago. I've read some brilliant new books, completely out of my usual genre and discovered some new music.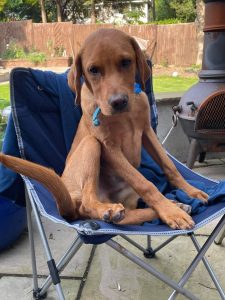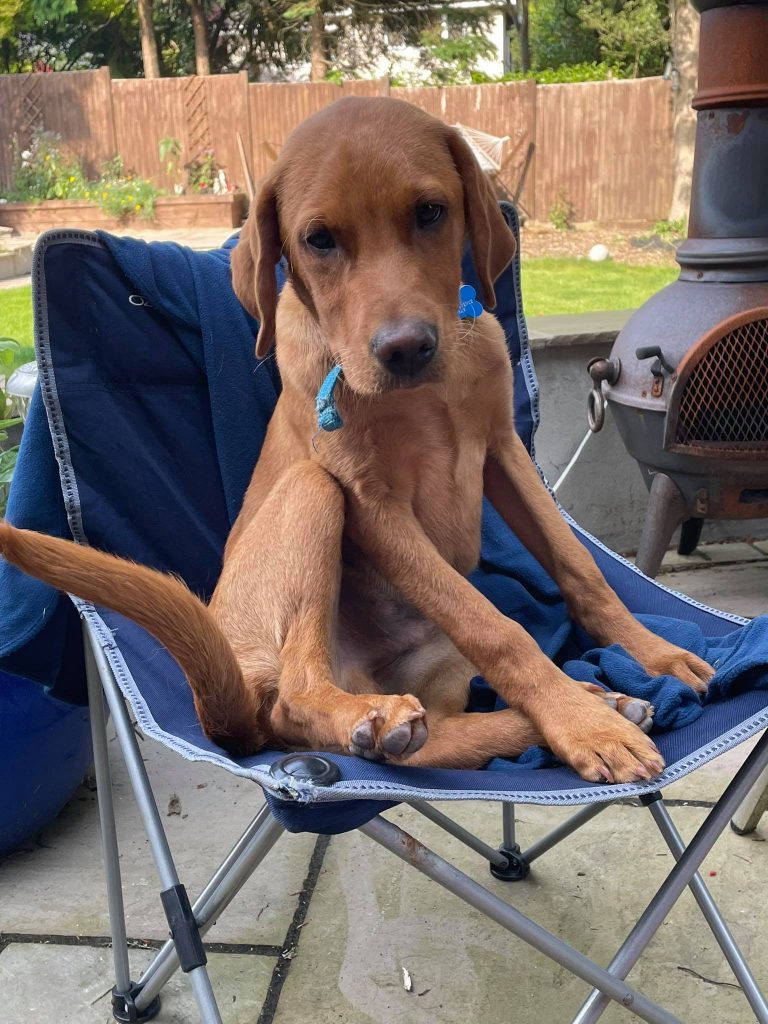 I got a new puppy, a new baby brother for Oscar. No dog could ever replace Toby and Joey in my heart, but Alfie, my little Chaos Demon has found his own place there. 
I painted my study and feel that I've finally truly made it my own space. I've begun to plant my re-landscaped garden and am experiencing the joy of seeing some of my early plantings flourish and become beautiful. I've grown vegetables for the first time ever and found that there's something very special about eating something you've planted yourself. 
I dug out an ancient recipe and made bread pudding, which made me feel as though my Mum was standing next to me in the kitchen. I also ate it. I'd forgotten how good it tasted.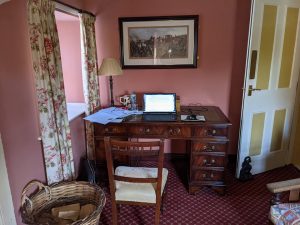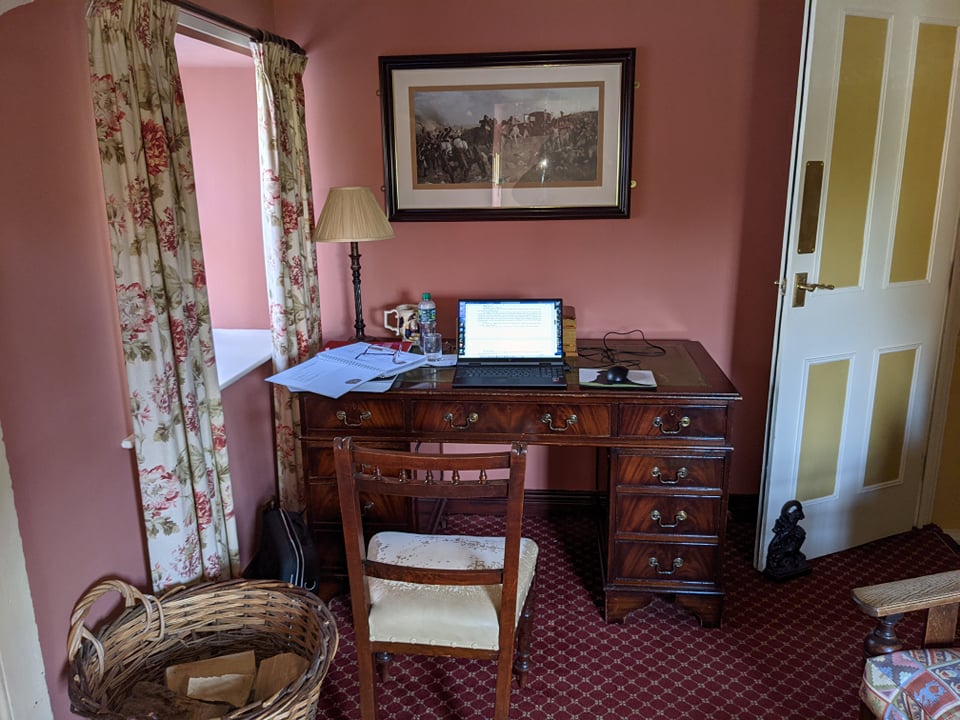 I've made contact with one or two old friends and made a promise to do more of this in the year to come. I took myself off on my very own writer's retreat and enjoyed it so much, I intend to do it again in the coming year.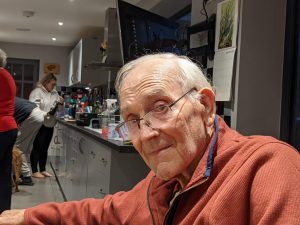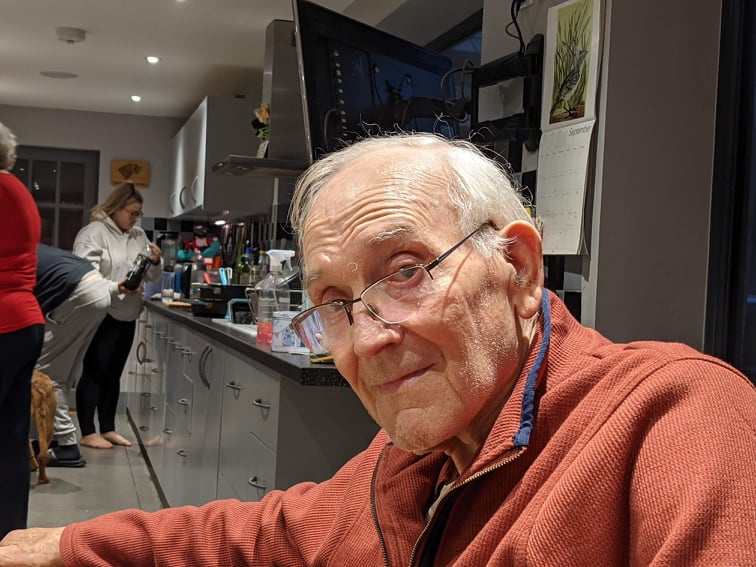 I lost my father-in-law, whom I loved, and organised his funeral. I learned things about families and how difficult it is to get it right. I also learned that sometimes there's nothing you can do to help and you just have to let go.
None of this adds up to one of those incredibly impressive 'things to do before I'm 60 lists' but I think that's really the point of this. I've not been working towards my 60th birthday with any kind of plan at all, because I didn't really think it was that much of a big deal. I still don't.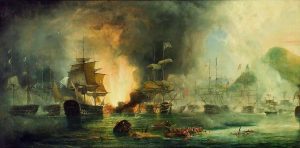 Perhaps I'll feel differently in the run up to my 70th birthday. Ten years is a long time, but it goes more quickly as you get older. I'm hoping that in ten years I'll still be blogging here and still able to run a bit. I really hope I'll be enthusiastically writing about the next few generations of the Van Daans in the Crimea or of the Kellys at the Battle of Navarino. 
I feel as though I should end with a quote, because these introspective posts always end with a quote. I genuinely like this one though:
It is not true that people stop pursuing dreams because they grow old, they grow old because they stop pursuing dreams. (Gabriel Garcia Marquez.)
Or, if we want a quote from somewhere closer at hand…
"I'll see you very soon, girl of my heart."
Unexpectedly she was smiling through her tears. "Do you think you will still call me that when I'm an old lady, General?"
Paul felt a flood of emotion just at the thought of it. "Yes," he said. "I will be half crippled with rheumatism and hobbling about grumbling about my grandchildren. And your hair will be white and there will be wrinkles at the corners of your eyes, but they'll all be caused by laughter. And you'll always be the girl of my heart, Nan, because inside, we'll always be the same, no matter what we look like."
"You're making me cry."
"I'm making myself cry. I have to go."
(Paul and Anne van Daan from an Indomitable Brigade by Lynn Bryant)
Now that I come to think of it, maybe spending my working day inside the heads of people of different ages from a different era has completely warped any sense of time that I had in the first place.
Anyway, I'll get back to you when I reach 70…