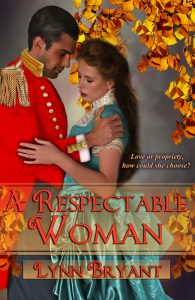 A Respectable Woman was the first book I published and I wanted to share some of the history behind the book.  I have been writing for as long as I can remember, almost always historical fiction.  There are even, I believe, one or two short stories in my old school magazines which were set in the past and with a degree in history I thoroughly enjoy the research aspect of writing.
If possible I love to visit the locations where my books are set, but with A Respectable Woman, it wasn't hard to visualise the settings since I grew up in East London in the 1960s and 1970s and the school where Philippa Maclay goes to work as a teacher is based entirely on the old grammar school I attended as a child.  The streets she walked are the ones I grew up with and although I have lived away from London for many years, it felt like going home.
Raine's Foundation Grammar School was founded by Henry Raine and the original Lower School opened in 1719.  Like Wentworths, boys and girls were taught separately and reading, writing and arithmetic were taught as well as useful skills which might help the girls get work in service and the boys to learn a trade.  In 1736 Henry opened a boarding school which took girls from the Lower School and this would have been the equivalent of the school where Philippa taught.  In reality the original schools were in Wapping and did not move to the Arbour Square site in Stepney until 1913 but I have chosen to base my story in the school that I knew. By coincidence, when I went to Wikimedia looking for a photograph of the school that I could use, I found one attributed to a John Darch, whom I rather suspect is one of my old history teachers. If that's so, thanks very much, Mr Darch…
There are surviving records from the old Raine's schools and I used these extensively when writing about the day to day running of Wentworths.  I was particularly fascinated by the records of punishments and the day to day activities of the pupils.  Times were hard in the Victorian East End, and it must have seemed like an amazing opportunity for some of these children to get an education at all as well as being housed and clothed and well fed.
The church where the girls go for their Christmas service and then for Founders Day is based on St George's in the East on the Highway.  As a child I attended services there, sang in the choir for many years and during my final year, as head girl, I laid the wreath on the tomb of Henry Raine.  At the time it was simply a tradition, part of the school year, although I always loved it.  Despite the fact that as teenagers we all mocked the old traditions I'm really aware now of how good it felt to be part of something.  The school year was punctuated by these events and I have tried to give a sense of that in the book and of the sense of belonging it gave to Philippa, orphaned and cut adrift from the world in which she grew up.
Charity schools haven't always had a good deal in fiction, from Dotheboys Hall in Charles Dickens to the harsh environment of Lowood in Jane Eyre.  Conditions were certainly spartan, but in many cases they were no harder than home life for the children who attended them and I wanted to try to give the feel of the genuine enthusiasm of some of the people who served as teachers and board members and doctors for the work that they did.  For all the poverty and misery of the East End in Victorian times, there were many philanthropists who gave up their time and energy to try to improve the lot of the working classes.
Lady Alverstone is a good example of a wealthy woman who has chosen to spend her time doing something more useful than simply being a society hostess.  In addition to her interest in Philippa's school she sets up soup kitchens for the survivors of the Cholera epidemic and chairs various committees including one which campaigns for the cause of Anti-Slavery.
The slave trade was abolished in British territories in 1807 and slavery itself was abolished in 1838, but illegal trading continued throughout the nineteenth century and abolitionists worked hard to bring pressure on the government to take action to stamp out the abuses of the system.  There were two different anti-slavery societies during the nineteenth century which did valuable work.
There were various missionary societies during the nineteenth century, including the London Missionary Society and the Church Missionary Society.  They sent missionaries to various stations around the world and the work of Philippa and her father is based loosely on the experiences of men like Moffat and Livingstone who worked in Africa during the nineteenth century.  Missionaries and their families were more likely to succumb to fever and illness than to be the victims of violence, but it did happen at times.
Kit Clevedon's military service all took place in genuine theatres of war at the time.  Many soldiers moved from Africa to the Crimea and then to India and the siege of Lucknow is well documented.  During this era Post Traumatic Stress Disorder was unheard of although there are many hints in letters and accounts of the time that some serving officers and men were badly affected by their experiences of war.  Kit's decision to go into the army as the second son of an Earl would have been seen as entirely normal at the time.  The first son inherited title and lands, the second went into the army and if there was a third, the church was often the recognised profession.  Many young men served for a few years and then moved into other spheres, in politics or making a good marriage, but some found a genuine home in the army and chose to remain regardless of rank or wealth.
The Lyons Home for Fallen Women is based on a number of institutions set up to help unfortunate females who had strayed from the path of virtue, for example the London Female Dormitory.  Many of these institutions had harsh rules about who they would and would not help and how that help should be given.  Women were given only so many chances to reform and if they went back on the streets or to their pimps they would eventually be given up as a lost cause.  The Lyons home was very liberal for it's day but undoubtedly some homes were run on such compassionate lines and must have been a welcome shelter for women who had nowhere else to go.
'A Respectable Woman' is in many ways a very traditional love story, with hints of Cinderella.  But Philippa is not sitting around waiting for a prince to rescue her.  She is in fact, very likely to be the one doing the rescuing, and does so on more than one occasion.  A woman left alone in Victorian times had a very limited number of options available to her and maintaining her respectability was all important.  I enjoyed writing about a girl who developed a successful career and maintained her independence against all odds and I hope you will enjoy reading about her.
For regular updates on this site including history, travel, book reviews and plenty of labradors (and a few freebies thrown in) please join the e-mail list here.