An Unnecessary Affray is my second short story for the Historical Writers Forum Summer Blog Hop in 2020. It has been a bit of a marathon this year, since in a moment of madness I agreed to two short stories with a book publication date only a few days later, to say nothing of the Covid 19 lockdown. I'm quite proud of myself for getting it all done. As always, the story is free so please share as much as you like.
This tells the story that is not told in An Unconventional Officer, about the action on the Coa on 24th July 1810. I had to be selective about which episodes of Paul van Daan's early years in the army I covered in that book, but I've always wanted to go back and write the stories I didn't manage to tell, since I've always known what happened in my head. I managed it with the Copenhagen campaign in An Unwilling Alliance, and I'm delighted to have finally written about Paul and Craufurd's spectacular falling out at the Coa.
There are several versions of the events of this day, and Craufurd had his supporters and his critics. Personally, I love Craufurd, you couldn't make him up, but this wasn't his finest hour, and I've tried to reflect that in my imagined version. As always, I've taken some historical liberties to give my fictional battalion something useful to do and I apologise to the gallant officers and men whose roles I have stolen.
A final warning in case you've not read the books; I usually try to keep my short stories free of bad language, but I was incapable of writing Paul van Daan's reaction to this battle without the occasional lapse. His regular readers will understand this. Sorry.
An Unnecessary Affray: a story of the Combat on the Coa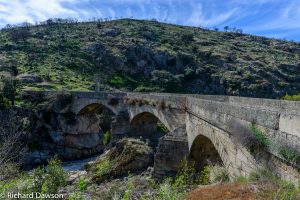 It was hot on the long march from Viseu to Almeida, with the July sun beating down on the troops over a distance of some seventy miles. The pace was brisk, but not punishing, with the march beginning in the cool early dawn and stopping to rest and eat before the heat of the afternoon sun became unbearable. Ensign Evan Powell was surprised at how much progress they were able to make each day. He mentioned the steady but effective pace to his fellow ensign in the fourth company.
"The major won't push them beyond endurance unless it's an emergency, no matter what Wellington or Craufurd might say," Donahue said. "Chances are we won't see a battle. Craufurd is under orders to keep a watchful eye on the French but not to risk the light division. By the time we get there he might already be pulling out."
"Why are we going then?"
Donahue shot him an amused glance. "The official version or my guess?"
"Both, I suppose," Evan said. He was a little in awe of Donahue, who at nineteen was two years older than him and had almost three years experience on active service with the 110th and had fought at Rolica, Vimeiro and Talavera along with a number of smaller skirmishes. Evan had only recently arrived in Portugal to take up a vacant commission in the fourth company of the 110th and although he had done eight weeks training with the second battalion in Melton Mowbray, and had set sail full of confidence, he found his new messmates intimidating.
"All right then. Officially, Lord Wellington is sending the 110th to reinforce General Craufurd at Almeida in case of a surprise attack by the French. It's not that strange, we're not formally designated light infantry yet, but we're all trained skirmishers and we've served with Craufurd's division out on the border for months."
"And unofficially?"
Donahue grinned. "Unofficially, old chap, you've arrived in the middle of the juiciest scandal this army has seen in a long time. Major van Daan is newly widowed, his wife recently died in childbirth, but it's very well known that for at least a year he has been enjoying a very passionate affair with the wife of an assistant deputy quartermaster. Last week it all blew up when Captain Carlyon smacked his wife in public right outside headquarters and accused her of making a cuckold of him with the major. Major van Daan took exception to it and challenged him, and the whole battalion held its collective breath until Carlyon did the decent thing and ran like a rabbit taking a fat purse from the army pay chest with him."
"He deserted?"
"Better that than dead, which he would have been if he'd got into a fight with our major. Anyway, Wellington took a hand. He doesn't want to lose Major van Daan over a scandal with a light skirt, so he's sent him up here to calm down, while I imagine he'll do his best to get the girl sent home."
Evan was shocked, although he tried not to show it. His family was Welsh, solid local gentry with low church leanings and the word adultery had never been heard in his mother's drawing room. His arrival in camp right in the middle of the preparations to march meant that he had barely had time for an introduction to his new commanding officer, but he had felt an instinctive liking for the tall fair officer with the ready smile who had welcomed him, apologised for the chaos, and handed him over to his company captain for further instructions. He was disappointed but also very curious. They were sitting around the camp fires, as darkness fell over the scrub covered, rocky plains and low hills of central Portugal and this was proving to be one of Evan's most interesting conversations in the midst of orders and marching and picket duty.
"Is she pretty?"
Donahue gave a faint smile. "She's beautiful. Lucky bastard. I can't say I blame him."
"Awful for his wife, though."
"Not sure she even knew, she was friendly with Mrs Carlyon, they were forever around the place together."
"Awful for him, then," Evan said, trying hard to imagine himself in such an appalling position. "He must feel so guilty."
"Not him. He can't have cared about her or he wouldn't have…"
"Mr Donahue."
The voice was quiet, and Donahue stopped mid-sentence and scrambled to his feet to salute. Evan did the same, quaking. His company captain was a completely unknown quantity and Evan's impression of Johnny Wheeler was of a pleasant, even-tempered man in his thirties who seemed well-liked by both officers and men, but there was an edge to his voice now.
"Captain Wheeler. Sir. My apologies, didn't see you…"
"I'd guessed that, Ensign, or you wouldn't have opened your mouth so freely on the subject of your battalion commander's personal life to a new officer."
It was impossible to see if Donahue was blushing in the firelight, but Evan knew that he was. "Sir, very sorry. I was repeating gossip, sir, should know better."
"How the hell do you think he'd have felt if he'd heard you saying that?  She was his wife of six years, she gave him two children, and he's barely holding himself together."
"Sir, I didn't think."
"There doesn't seem to be much evidence that you can think, Donahue. Get yourself out there, forward pickets, you can relieve Mr Renard. I hope it's bloody cold."
"Yes, sir."
Donahue's voice was subdued. He picked up his hat, saluted and set off into the darkness. Evan followed his example, but Wheeler stopped him.
"Not you, Mr Powell, you've done nothing wrong."
"I was part of the conversation, sir."
"I know, I heard. I also heard what you said last. Empathy is a useful quality, I hope you manage to hold onto it after a few years in the army. Stand down, lad. As you've lost your messmate, why don't you come and join us?"
Evan froze in surprise and glanced over to a group of men around an impressive fire in the centre of the camp. Donahue  mockingly called it 'the golden circle' where the commanding officer of the 110th and his particular friends congregated. Wheeler was beckoning, so Evan followed, feeling gauche and awkward and painfully aware of his youth and inexperience.
"Johnny, that was the longest piss in history, I was about to send out a search party. While you're up, grab another bottle of wine, will you, there's one in my tent. In fact bring two, since I can see you've brought a guest. Come and sit down, Mr Powell, there's a spare camp chair next to Captain Swanson. Sergeant-Major, get him a drink, will you?"
Sergeant-Major O'Reilly unfolded his long limbs from a blanket on the grass and went to collect a pewter mess cup which he filled with wine. Evan accepted with mumbled thanks and sat down, trying to look inconspicuous.
"Why did Mr Donahue disappear into the darkness, Johnny?" Paul van Daan enquired.
"He was being an arsehole and I don't much like him so I gave him extra picket duty."
There was a general laugh. Major van Daan surveyed Wheeler thoughtfully. "Now that is something I might have said, but you, Johnny, are a model of rational behaviour. You're also prevaricating. May I ask…?"
"No, because I'm not going to answer."
The major turned blue eyes towards Evan. "Mr Powell…"
"Don't you bloody dare, Paul."
Evan could feel his knuckles clenching around the cup and was thankful that it was not a glass. After a long moment, the major's expression softened into a smile.
"Ensign Donahue isn't the only one being an arsehole this evening. I beg your pardon, Mr Powell, I'm not quite myself at the moment. Shift that chair over here closer to me, will you, I'm too lazy to yell, and I want to find out more about you. This must have been the worst moment to arrive, I've not had a moment to talk to you and I don't suppose Captain Wheeler has either. It feels ridiculous to ask how you're settling in, so I won't. Tell me instead, where you're from and what brought you into the army?"
The party broke up late, and Evan slept well in his shared tent and woke surprisingly refreshed. He thought about the evening as he mounted Cassie, his bay mare, and set off into the cool dawn light. It had been an evening of laughter and good conversation and for the first time since arriving, Evan had come away feeling a sense of belonging. He wondered if all regiments were like this and if other commanding officers had Paul van Daan's effective blend of authority and friendliness.
Donahue was tired and miserable the following day, with little to say. He did not ask how Evan had spent the evening and no mention was made of their conversation of the previous day. Evan privately decided that if Donahue attempted to revive the subject, he would decline to take part. Gossiping about his commanding officer no longer felt comfortable after spending an evening in his company. Evan knew nothing about Paul van Daan's private life but he had the sense that his friends were closing ranks protectively around him and Evan understood why. Bad enough to suffer such a loss in private, but unbearable to do so under the relentless glare of army gossips.
***
The River Coa was in full flood when the 110th reached the narrow stone bridge leading on to the fortress of Almeida. Captain Johnny Wheeler surveyed the raging torrent as he rode over the bridge and thought that whatever happened, neither French nor Anglo-Portuguese troops would be able to ford the Coa which meant that possession of the bridge would be crucial in any retreat or engagement. There were pickets along the river, outposts from Picton's third division which was quartered at Pinhel and Major van Daan halted to speak to one of the officers. Johnny watched his friend talking to the young lieutenant and thought how tired Paul looked. In the brief time since his wife's death, he had slept poorly, rising after only a few hours sleep to sit by the dying embers of the fire with Jenson, his orderly, or walking the perimeter of the camp to chat to the sentries. Johnny was one of the few men who knew something of Paul van Daan's internal struggle between grief and guilt for his pretty wife, and longing for the dark eyed young woman who seemed to have turned his world upside down.
After about twenty minutes, Paul mounted up and joined Johnny and Carl Swanson who commanded his light company. "I'm not happy," he said bluntly. "It doesn't sound as though Craufurd has made any attempt to withdraw across the river yet. This lad knows nothing of what's going on, but he says a lot of the officers are worried that Craufurd is lingering too long. I'm going to speed it up a bit, I want him to read Wellington's letter, it might get him moving."
Johnny saluted, wheeled his horse and trotted back to his men with the order, and the 110th set off again at a much faster pace. The area between the Coa and the Agueda rivers was a rough plateau, with low hills and rocky outcrops studded with trees and criss crossed with low stone walls enclosing orchards, olive groves and vegetable gardens. Johnny assessed the ground and thought that it was good country for skirmishing, but given the huge numerical advantage that the French had in this region, he would not choose to pit his men against Ney's tirailleurs, if it could be avoided.
The 110th met the first pickets of the light division a mile on, and after a brief conversation, Paul returned to Johnny. "I'm riding up to see Craufurd, he's camped about half a mile west of here. Come with me, Johnny. Captain Swanson, get them bivouacked here until we know where he wants us."
"Yes, sir."
Brigadier-General Robert Craufurd was known as Black Bob, partly because of his dark colouring and complexion, and partly because of the violent mood swings and fierce temper which struck terror into the officers and men of his brigade and more recently his division. Paul and Johnny found him in his tent, studying what looked like a sketch map of a fortress spread out on a folding camp table. Paul saluted and Craufurd glared at him.
"What the devil are you doing here?" he demanded.
"Lord Wellington's orders, sir. I've a letter from him."
Paul held it out and Craufurd took it. "Of course you bloody have. I received a letter from him yesterday, and two days before that as well. Does he spend his entire time writing letters?"
"Pretty much, sir," Paul agreed pleasantly. Craufurd regarded him, black brows drawn together and Johnny tried not to hold his breath. Suddenly, Craufurd grinned.
"Somebody should put sand in his ink pot," he said. "Well, whatever the reason, it's bloody good to see you, boy. Sit down. You too…what's your name again?"
"Wheeler, sir, Paul said, pulling up a camp chair. "Same as last time you asked."
"Button your lip, Van Daan, and let me read this latest nonsense."
There was silence in the tent as Craufurd read. The orderly disappeared then reappeared with a tray, and Johnny took a cup of wine with a smile of thanks and waited. Finally, Craufurd looked up.
"Nothing much new there. He wants me to stay on this side of the river as long as it's safe to do so, but not take any risks. Protect Almeida, but not for too long. Use my initiative but follow orders. Listen to…"
"I get the point, sir. We all do. He's worried and he's feeling his way."
"He isn't here," Craufurd said shortly.
"I am, sir."
"And I'm supposed to consult a junior officer about my division?"
Paul said nothing and Johnny admired his silence for a while. Eventually Craufurd made and exasperated sound.
"I am about to blow up Fort Concepcion," he said. "I've left it as long as possible, but if I leave it much longer, there's a risk they'll take it. Burgoyne and his engineers are in there, making the final preparations. The rest of the division has been pulled back a mile or so, leaving only the pickets and vedettes out there. We'll withdraw when we need to."
"When will that be, sir?"
"Is that why he's sent you?" Craufurd demanded belligerently. "Has he had the bloody nerve to send a boy of your age to keep an eye on me because he can't be here himself?"
"He sent me to provide support if it's needed, sir."
"And to write back immediately if you think I'm making a balls-up."
"No, sir, if I think you're making a balls-up, I'll tell you myself. And I'm a bit worried that you might be."
"Duly noted, Van Daan. Are you sure he didn't actually send you to stop you doing something stupid in your private life?"
Johnny caught his breath and Paul went very still but did not immediately speak. After a moment, he said:
"You mean losing my wife to childbirth? Not much he can do about that really, sir."
Craufurd's expression changed. "Christ, Paul, I didn't mean that. I'm sorry. Wellington wrote to me to tell me what had happened, he thought I should know. Is the child all right?"
"She seems to be thriving, we've found a wet nurse and she'll be travelling back to England as soon as an escort can be found."
"And what of Mrs Carlyon?"
"I don't know her plans, sir."
"Liar," Craufurd said, without heat. "Wellington's worried you'll persuade her into committing social suicide with you, he has a tendre for that girl."
"So do you, sir."
"Yes, I bloody do, so take care of her. And keep that husband of hers away from her. Did he really hit her in the town square in front of half the army?"
"Yes. Don't worry about her, sir. She's safe at the farm with the medical staff and Carlyon won't come back, he's too much of a coward. Don't think I don't know that you're using my personal troubles to distract me. Where do you want us?"
"You can stay where you are for the moment, I'll send word once Burgoyne is ready and we're on the move. Write what you like to Wellington. I know this area and I know my men and what they can do. I'll march when I'm ready."
***
Tension mounted over the next few days. The 110th shared picket duty with several companies of the 95th and Evan listened to their grumbling and tried not to be afraid. He could see no sign of fear in either his fellow officers or his men, but this was not their first experience of war. More and more French troops seemed to be moving into position, and Evan could sense the unease of his seniors. Officers from the other battalions, the 52nd, 43rd, 95th and the Portuguese  caçadores came and went, spending time with Major van Daan, and Evan suspected that the conversation centred around when the light division might withdraw and whether Craufurd was holding on too long.
At dawn on the 21st of July, Evan woke to movement, and then the call of the bugle. During training, he had practised getting to arms at speed, and had been impressed with his men, but he was astonished at how much faster these veteran troops could manage it. Gunfire could be heard through the morning mist as Major van Daan was summoned to Craufurd's command post and returned to brief his officers.
"There's action around Concepcion. Ney's sent in the fourth corps and they're driving in our pickets and the cavalry vedettes. They're going to blow the fort, and then, please God he'll get us over that bridge and out of here."
"We won't fight then, sir?"
"Not unless we have to, Mr Barry, we're hugely outnumbered here and this was never meant to be more than a watching brief. The 14th dragoons are holding them off until the fort is blown. Stand to arms, I want them ready to move at a moment's notice."
The explosion was shattering, a huge boom followed by a series of lesser charges and Evan felt as though the ground was shaken beneath him. He wondered how it felt to be even closer. Around him, his men were restless, ready now for either action or retreat, and it was a relief when General Craufurd rode up to the edge of Vale de la Mula shortly afterwards and approached Major van Daan. The French were clearly visible in front of the village, three regiments of infantry and a battalion of light infantry. The major saluted.
"Orders, sir?"
"Stand to, Major."
"We've been doing that since dawn, sir. Did the explosion do its job?"
"More or less. Some casualties, though, some of the cavalry were too close. A few dead and wounded from both sides. The 14th are holding them nicely, I doubt we'll see action today."
"Are we not retreating, sir?"
"Not yet. We can wait a while longer, I believe."
Paul van Daan was frowning. "We probably can, but what's the point, sir, if we have to go. Surely…"
"You forget yourself, Van Daan. Wait for orders."
Evan watched him ride off then looked over at Major van Daan and Captain Wheeler. They were both frowning.
"You think he's got this wrong?" Wheeler asked.
"I think it has the potential to be a bloody disaster," the major said shortly. "Carl, Johnny, get the men round, I want to speak to them."
The rain began during the early evening on the 23rd and continued ceaselessly through the night. Evan was on picket duty with Donahue and a dozen men of their company, and his companion grumbled through the sleepless and rain-sodden night. Marshal Ney's 6th Corps lay close by, and for several days, the light division had manoeuvred across the plateau between the Coa and Agueda rivers, occasionally exchanging fire with French scouts.
A heavy mist hung over the ground as Evan watched his men lighting a fire to make tea. Sergeant Mackie brought a steaming cup and Evan smiled gratefully.
"Soon warm up, sir. Captain says we'll be covering some of the wagons, bringing supplies out of Almeida. If we're lucky, we can bugger off after that."
As Evan drank his tea and ate two hard biscuits, bugles sounded as the main body of the army called reveille and began the morning muster, formed in companies. Men in red, green or the brown of the Portuguese units toured the pickets with dry cartridges to replace any that had got wet in the night. After only a short time, Evan had learned the morning routine of the army and it felt soothing, familiar, almost safe.
"Mist's burning off a bit," Donahue said. "Hope they relieve us soon, I've had enough of being out here with the bloody green jackets."
Evan did not reply. Since the night Donahue had been sent out on extra picket duty, his relationship with his fellow subaltern had cooled a little. Now that he had begun to get to know some of the other officers in the battalion, he was less impressed by Donahue's stories and found his incessant complaining irritating. Their current bivouac was wet, muddy and uncomfortable but it did not help to constantly moan about it. Evan was tired of his condescending manner and was beginning to loathe some of the tales he told of his conquests among the local women. He did not know if Donahue was really such a Lothario and was painfully aware of his own complete lack of experience, but Donahue's gleeful descriptions of seduction made him cringe.
"There's movement from the French lines," Sergeant Mackie said abruptly, and something in his tone made all the men turn their heads. Suddenly they were alert, reaching for muskets and shouldering packs. Private Brown doused the fire, kicking the embers around to ensure that it could not flare up again. Evan stood staring into the mist until his eyes hurt. He could hear the sounds now, but there had been movement before and he did not know what Mackie had heard that was different although he suspected the men did. There was a sudden breeze which lifted the edge of Evan's coat and caused a mad flapping as Private Crook finished rolling up his blanket. The mist shifted eerily, like some ghostly creature reaching out white fingers to touch the low stone wall behind which they had camped, and then suddenly sunlight pushed its way through and there was a clearing in the fog, and then another, and Evan felt his innards turn to water at the sight before him.
"Oh shit," Donahue breathed beside him.
The broad plain was covered with French troops as far as the eye could see. They were close and fully armed and Evan knew with utter certainty that this was not another feint in the long dance of advance and retreat that Craufurd had been playing for days. These men were ready to fight, and today he might die.
Alarm calls were sounding up and down the line of pickets, and were picked up in the rear, as the men of the light division scrambled to pack up, abandoning roll-call to line the stone walls of the orchards and vineyards where they had slept. Donahue drew his pistol and checked it methodically and Evan did the same, although his hands were shaking so much that he was not sure he would be able to aim and fire. As he thought it, there was a shot to his left and then another, and suddenly the air was filled with the crackling of musket and rifle fire as the front line of Ney's voltigeurs and the first of the rifle pickets exchanged fire.
"They're coming," Donahue said, and his voice was suddenly very calm. "Don't panic, Powell. Hear that noise?"
"Drums?"
"That's right. They're a way off yet, which means he's not brought up his main columns, these are just the skirmishers. We'll hold them off, but when I give the word, we fall back through those trees to the main force. Don't worry, they'll be waiting to give support."
"What if they're not?"
"They will be. Stick with your men, they know what they're doing. Christ, these bastards are fast."
The French skirmishers were moving forward over the rough terrain, ducking behind trees and rocks to let off a shot. They worked in pairs, covering each other skilfully, and Evan was terrified at how quickly they were approaching. He felt painfully isolated and certain that within minutes he would be dead, then the crash of a musket beside him made him jump. It was followed by another and then another and the voltigeurs began to fall. They were replaced immediately by others, and Donahue straightened, took aim with his pistol and fired.
"Fall back," he called. "We're too far out here."
Relief mingled with fear in Evan's breast, but at least he could move now. Copying Donahue, he drew his sword and ran with his men to the first line of a small copse of trees. The men disappeared behind trees, turning to fire again at the approaching French. Donahue reloaded his pistol and it reminded Evan that he had not yet fired his. He was a good shot, had practised for many hours with his father and brother and could bag a wood pigeon better than either, but these were not birds. Evan took aim, knowing that his shaking hands must be visible to his men, and he wondered if they thought him a coward. A blue jacket came into his sight and he steadied the pistol, feeling as though he would vomit. The Frenchman roared, a meaningless sound, designed to terrorise, and it galvanised Evan into action. He fired, coping well with the recoil, and the Frenchman fell. Evan was shocked, wondering for a moment if he had somehow stumbled, then he heard Crook's voice behind him.
"Bloody hell, good shot, sir. Come on, let's get out of here."
They ran, dodging between trees as the voltigeurs came closer. Shots flew around them, most bouncing harmlessly off tree trunks. Evan did not bother to stop and reload, he could not aim in here and his men seemed intent only on escape now. There were too many Frenchmen, and sounds from the right suggested that the riflemen who had formed the next picket had been overrun. A shot to Evan's left was followed by a cry of agony and he stopped, knowing that one of his own men had been hit. A hand grasped his elbow, dragging him forward.
"No time, you'll be taken. We need to get to those walls."
Emerging into sunlight on the other side of the trees, Evan could see the grey stone walls, and beyond them, the red coats with silver grey facing of the 110th. Around him, his men made no further attempt to stand, there was no cover here. Evan risked a glance over one shoulder and wished he had not, as hundreds of French skirmishers swarmed up through the rocky terrain. He had been right about the riflemen, he caught a glimpse of them surrounded by French troops, their hands in the air. Evan felt very exposed but all he could do was run for the walls. As he did so, a shot sounded very close, so close to his ear that he ducked instinctively. There was a noise like a slap and a shout of pain, and the man running beside him went down. Evan turned his head and saw Mackie, blood spreading out over the back of his jacket, trying desperately to drag himself to his feet.
The others were ahead of Evan, scrambling over the stone wall to take refuge behind their battalions, and once they were out of the line of fire, there were shouted orders, the 110th took aim and the crackle of musketry filled the air. Only Mackie and Evan were still outside the wall and Evan saw Donahue turn and yell furiously. Evan looked down. The Glaswegian sergeant's eyes were dull with pain, but he was still trying to get himself up, and suddenly Evan knew that he could not leave him. He ran back, trying to keep low, shots whistling past him from both directions as the 110th and the voltigeurs engaged in a spirited exchange of fire, and bent over his sergeant.
"Come on."
Mackie grasped his arm and used it like a ladder to drag himself to his feet, his face contorted with pain. A shot grazed the top of Evan's shoulder, so close that it ripped the cloth of his coat. For a moment, terror froze him and he wanted to drop the sergeant and run for cover, but Mackie's desperate expression stopped him. Instead, he pulled the sergeant's arm across his shoulders and began to stagger painfully towards the wall.
"Grogan, keep those bastards off them!" someone bellowed, and Evan recognised his commander's voice. He took a step and then another, Mackie's tall frame weighing him down, and a shot hit the ground by his feet, kicking up grass and mud. Another step. Mackie stumbled and Evan had to stop, sweat pouring down his face into his eyes. He hauled the sergeant up a little more and took another step.
"Here."
The voice made him jump from beside him, and then the weight of the sergeant was eased. Two men took Mackie from him, lifting him off his feet between them. "Run, sir."
Freed from his burden, Evan covered the few feet to the wall and hands reached for him, helping him over. Beyond the lines, he fell to his knees, vomiting onto the ground as his terror caught up with him. He was alive, although he had no idea how.
The two men were laying Mackie down nearby. One of them inspected the wound and the other straightened and came to where Evan knelt. Evan looked up, bitterly ashamed of his weakness, and was shocked to realise that the outstretched hand came from Captain Wheeler.
"Well done," he said. "Are you all right? I thought you'd been hit."
Evan felt the shoulder of his jacket, and realised that through the torn cloth there was wetness and a painful graze. He had not felt any pain at the time, and the thought that he had so nearly been cut down by a bullet made him feel slightly light-headed. He looked at Wheeler then remembered he had not saluted. He scrambled to his feet and did so awkwardly. Wheeler shook his head.
"Give yourself a minute, lad, and breathe, you've had a shock. You may also have saved a man's life, we'll send him to the back with the wounded. Sit down, have a drink and then get yourself over to your men, they need you."
"They don't need me. I don't know what I'm doing," Evan said bitterly.
"You're learning," Wheeler said gently. "It's a bloody way to do it, mind. Go on."
Evan watched him go back to the wall, drank some water and when his stomach had settled a little, went to join Donahue and his lieutenants with the rest of his company.
***
After an hour of skirmishing and desperately holding off the French light troops from the shelter of the walls, Johnny could not believe that Craufurd had not called the retreat. Even the furthest of his troops, the 43rd, were no more than two miles from the bridge, but it appeared that the general intended to make a stand. Johnny could sense Paul van Daan's anger, as the drums came ever closer and Ney's main columns marched into their battle lines, ready for the assault. Several men from the 110th had fallen, and at least three were dead. The wounded, Mackie among them, had been carried to the back of the lines, and Paul had given orders that they were to be removed to the bridge where he had already sent his orderly, Jenson, in charge of the grooms with the officers horses. Johnny wondered if they would be allowed to cross. Major Napier, Craufurd's ADC was riding between the battalion commanders, with orders to hold their ground to allow some wagons of artillery ammunition and other supplies to cross the bridge.
"They're forming up to attack," Paul said, crouching behind the wall, his eyes on the French. "Once they've got those guns ready, we're going to be fucking slaughtered here. What is wrong with him?"
Johnny was watching the cannon, the artillerymen scrambling to drag them into position, with a sick feeling in his stomach. Wellington would never have waited this long to order a retreat, but there was no word from Craufurd.
Abruptly, Paul got to his feet. "We're pulling back," he said, and raised his voice to a bellow. "First, second, third, fifth and guards companies under Captain Clevedon, fall back to the farmyard over there, then stand. Light, fourth, sixth and eighth, under Captain Wheeler, cover them, then make a running retreat. I'm going up onto that rise to see what's going on, along the lines, I'll join you."
"Sir, for God's sake!" Johnny yelled, exasperated, but Paul had gone, keeping low behind the lines, following a narrow goat track up the slope. Johnny watched, but decided that his commander had taken a sensible line on the reverse slope and was probably not in danger. He turned to his own company, shooting orders.
As the guns began to spit fire at the light division troops, the 110th made an untidy retreat to the  farmyard, and positioned themselves around the broken walls, muskets and rifles steady in sweating palms. Johnny glanced over at his newest subaltern. He was worried about young Powell, whose white face and trembling hands made him look like a frightened child. This was an appalling first engagement for a new young officer and Powell had no idea how well he was actually doing, but Johnny wished he had told his lieutenants to keep an eye on the boy.
The farmyard was out of range of the cannon, but some of the rifles were coming under heavy fire, and Johnny watched anxiously as they retreated, cautiously at first and then pushed into headlong flight, racing towards the lines of the 43rd who were trying to give them cover.  Craufurd's line stretched between the Almeida fortress on the left and the Coa gorge on the right, and as long as the two flanks remained steady, it could probably hold. The rifles flight was opening up a gap to the left, and Johnny watched in dawning horror, praying that it would close before the French saw it. As he thought it, the first of the rifles reached the 43rd, and the two battalions merged, red coats mingling with green in a panicked melee.
There was a yell, and Johnny turned to see Paul running towards them, speeding over the ground with no attempt to maintain cover. He arrived, flushed and breathless and several of his captains abandoned their men and ran to hear the news.
"Cavalry. French hussars on the left, our flank is turned. They're slaughtering the rifles over there, O'Hare's men are running for their lives, it's bloody chaos. We need to retreat."
"We've no orders."
"I'm giving the orders. Two halves, same formation as before, skirmishing in companies down that road towards the bridge."
"What about Craufurd?" Carl Swanson asked, and Johnny flinched internally at the expression on his commander's face.
"If he's lucky, we won't run into him," Paul said. "Get moving and get them out of here."
The retreat had disintegrated into chaos. On the left, French hussars swept through a company of riflemen and into the 43rd while to the right, the 52nd were under heavy attack from an infantry brigade. Between them, the 110th fell back, with officers and NCOs trying desperately to keep them together. It was another thirty minutes or more before Johnny, his men keeping up a steady fire behind yet another set of stone walls, saw Major Napier riding in search of Paul. Johnny glanced over his men, shouted an order to his senior lieutenant and ran to join them.
"We're sounding the retreat," Napier said. "Cavalry and guns are ordered to gallop for the bridge, the Portuguese to follow. The rest of you…"
"Give me strength!" Paul bellowed, and Johnny saw Napier jump at the volume. "We're already in full bloody retreat, did he not notice? Half the Portuguese have already run for their lives, they're probably across that bridge by now."
"They're helping to block the bloody bridge," Napier said bitterly. "There's a gun carriage or wagon or something, that's overturned, and they're panicking. We need time to clear it, Major, you can't get horses and wagons down that road quickly. The infantry is to fall back from the left, and you need to defend every inch of this ground for as long as possible and keep them off that bridge. If they get to it before we're ready to get the troops across they'll cut us off and we're all dead or prisoner, it will be a bloodbath."
Johnny understood. The road to the bridge made a sharp turn, overshooting the heights and then turning back on itself along the river bank, in order to descend the steep slope gradually. Cavalry, guns and wagons had to keep to the road because the hillside would be too steep for them, and the sharp turn would slow them down. Johnny watched Paul's face assimilating the information. After a moment, he nodded and when he spoke, he suddenly sounded very calm and very much in control.
"Understood, Napier. Where is he, is he all right?"
"No," Napier said briefly. "He's not himself, he's very agitated and I'm a bit worried he'll do something rash. He knows he's made a bad mistake, Van Daan, and he can't retrieve it, it's happened too fast."
"It's been happening for days, and he could have got it back even a couple of hours ago," Paul said quietly. "He wanted a fight, he wanted to prove something to Wellington, and he was too bloody arrogant to listen to any of us."
"I know. He knows."
"All right. Get back to him and tell him I'm forming a rear-guard and we'll keep them back as long as we can."
"The 95th…"
"The rifles took the brunt of that first cavalry charge, Charles, and they're so tangled up with the 43rd in places it'll be hard to keep order. My lads are still together. We'll all need to fight our way down there, but tell him I'll hold the rear for him. Just tell him, will you?"
Napier nodded. A flurry of shots flew alarmingly close, and Paul ducked back behind the stone wall with Johnny. "And either get off that horse or get out of here before you get yourself killed," he shouted, and Napier raised a hand in acknowledgement, wheeled his horse and cantered away.
***
They had been fighting for hours, and Evan was exhausted. His fear was still there, bubbling under the surface, but there was no time to think about it. He was breathless, his voice hoarse with shouting encouragement to his men as they dragged themselves over stone walls, some of them head-height. The French were under no such disadvantage, with so many troops, they were able to send fresh men into the fray allowing those who were tiring to fall back. They hunted Craufurd's men down the slopes ruthlessly, and too many fell under heavy musket fire or lay bloody and trampled beneath the sabres of the cavalry.
Ahead of the 110th, the men of the 43rd and 95th made their way erratically towards the bridge, leaving dead, wounded and prisoners behind them. Van Daan held his men steady at the rear, pinning down sections of the French for long stretches of time to give their retreating fellows time to move on, then making a frantic dash to the next enclosure where they caught their breath behind stone walls before turning to fire again. At any moment, it seemed to Evan, that the relentless tide of the approaching French would flood over them and sweep them away, but somehow, when the waves threatened to overwhelm his men, Paul van Daan was up again, shouting orders, pointing to a new shelter, a new refuge, a new yard or orchard or olive grove which he could use as a flimsy fortress. His eye for terrain was extraordinary, and in the midst of his confusion and sheer terror, Evan felt something akin to hero-worship for the tall figure who seemed to him to be keeping them alive almost single-handedly.
As they drew close to the bridge, their way was blocked by men of the 43rd and 95th, some of them wounded and being supported by their comrades. Bloody and battered, they streamed down the road towards the river, some of them scrambling down the steep slopes to reach the bridge. Above the road, two knolls overlooked the crossing, currently held by Craufurd's troops, but there was already fighting on the heights as the advancing French fought to push the defenders off. On the route to the bridge, French fire was finding more targets as the light division men came together in a concentrated mass, and from behind every available rock, wall and bush, the enemy directed fire at the men trying desperately to reach the bridge, which was still clogged with wagons and men.
"This is a death trap," Major van Daan said. "Captain Wheeler, draw them over to the left, there's some cover behind those rocks, although not much. Set up fire onto that slope, it might draw some of them off from the bridge. Who's in command up on that knoll?"
"Looks like Beckwith, sir."
"Good news, he's got a brain. Keep them low and keep them busy, Johnny, I'm going to climb up there."
"Oh, not again," Wheeler said, and Evan thought he sounded rather like an exasperated nursemaid with an over-exuberant charge. "Look, sir, if you have to commit suicide, take somebody with you. They might be able to get you out of there if you're wounded, or at least bring a message."
"What an excellent idea," Van Daan said cordially and to Evan's astonishment, smiled at him. "What do you say, Ensign Powell, do you think you can keep me out of trouble?"
Evan froze for a moment. The thought of the scramble up the slope terrified him, but he realised suddenly that there was nothing in the world that he wanted to do more.
"Paul, no! He's seventeen with no experience, and…"
"Yes, sir," Evan said loudly, and Wheeler stopped speaking and stared at him. The major was still smiling, as though musket fire was not raining down around him, and Evan felt that there was nothing that he could not do.
"Thank you. Any seventeen year old in his first engagement that has the guts to drag his wounded sergeant to safety is a man I'm happy to have beside me. Come on, we'll go up the reverse slope, it'll be a scramble, but we'll be out of the firing line."
They found Lieutenant-Colonel Beckwith with a telescope to his eye and Evan, who was experiencing a rush of excitement which seemed to have driven all fear from him, almost wanted to laugh at the casual way in which he greeted Major van Daan.
"I've been watching your lads, Major. Bloody good work. If only they'd clear this bridge, we might get more of them off."
"You're doing a bloody good job up here, sir. We're stuck for a bit, I'm going to hold that rocky area for as long as I can. Where's General Craufurd?"
"Down there somewhere, I don't know. Napier's conveying his orders, I've not seen him for a while."
"He's not wounded, is he?"
"I don't think so, but he's not himself today. Look, keep up your fire until they clear those wagons. The minute we can, I'll send a messenger and you can get your lads over."
"We can wait."
"Take an order, Major. You've done enough today."
"Yes, sir. Once I get them across, we'll set up the guns and we can cover your retreat."
"Good. Unless we get orders to the contrary."
"I wouldn't mind some orders," Van Daan said mildly, and Beckwith laughed and clapped him on the shoulder.
"The only orders you approve of are your own, Van Daan. Good luck."
The scramble down the slope was much quicker, and the major led the way back to the lines, keeping low and making a weaving run, which Evan followed. Behind the rocks, the men of the 110th crouched, keeping up a steady and surprisingly effective fire on the French. Most of the enemy attention was focused on the bridge, where some of Colonel Elder's Portuguese troops were finally managing to clear the tangle of wagons and guns out of the way to allow some of the troops to begin crossing.
***
Johnny Wheeler had lost track of time. He was beginning to worry about his men running out of ammunition and had told them to save their shots and make them count. After the first scramble to cover, the 110th remained relatively safe in their rocky fortress. A determined rush by the French would dislodge them in seconds, but Ney's men seemed wholly focused on the bridge and the detachments of the 95th and 43rd up on the knoll. Johnny guessed that given the distance between Paul's men and the bridge, the French considered that they would have plenty of time to dispose of the 110th once the other English battalions had been annihilated.
There was movement from the knoll, and Johnny watched as the English troops began to fall back, hard pressed by the French. Beside him, Paul had his folding telescope to his eye and after a long moment, he swore softly.
"What is it, sir?"
"Beckwith is pulling out. He's had orders to withdraw."
"Should we move?"
"No. Oh for God's sake, where the hell is Craufurd, he's gone mad?"
"He's desperate, sir."
"He's going to be more than desperate in a minute. Once the French have that high ground they can pick us off at their leisure."
Paul stepped out from behind the rock and there was a yell from Ensign Powell. Instinctively, Paul dropped low, and a shot struck the rock inches from his head, breaking off shards. Paul flattened himself against the rock and yelled.
"Colonel Beckwith. Over here."
Beckwith joined him within minutes and his face was distraught. "Napier brought orders to retreat over the bridge," he gasped. "But, Major, the 52nd aren't all over. Barclay and his men are still out there fighting, nobody has given him orders to retire."
Johnny felt his stomach lurch and he met Paul's eyes in a moment of shared horror. "Oh no," he breathed. "The poor bastards. They're either dead or prisoners."
"No, they're not," Paul said, and stood up. "Napier! Major Napier. Over here!"
Craufurd's ADC looked around, bewildered, then trotted his horse forward. "Major van Daan."
"Barclay," Beckwith croaked. He looked to Johnny like a man driven to the edge of his endurance. "Barclay is still over there with half the 52nd, he's had no orders to retire."
"He must have," Napier said.
"He bloody hasn't, he's not having a picnic over there," Paul said furiously. "You need to get over there and tell him to pull back."
Napier hesitated and Beckwith said sharply:
"It's an order, Major."
Napier took off at a canter. A sharp volley of shots came from above and both Paul and Beckwith turned to look. Johnny followed their gaze and felt a rush of sheer despair. As the 43rd and 95th had retired from the knoll, the French had moved in. Settling down among the rocks and bushes, they were beginning to fire down onto the retreating troops who were finally making their way onto the bridge.
"Colonel Beckwith. Major van Daan. Get your men out of here and across the bridge."
General Robert Craufurd was on foot, and Johnny thought that he looked more agitated than he had ever seen. The dark hair was rumpled, as though he had been running his fingers through it, and Craufurd's face was pale, his eyes darting from side to side and his jaw clenched. Both Beckwith and Paul saluted and Johnny thought that at least one of them meant it.
"Sir, Major Napier has gone out to bring the rest of the 52nd in," Beckwith said without preamble.
"Very good. Take your men, Colonel, and lead them across the bridge. Major van Daan, fall in behind with the 110th."
Neither Beckwith or Paul spoke. Johnny realised he was holding his breath. Eventually, Beckwith said:
"Sir, with the French up on the knoll, we're going to be cut to pieces."
"Some casualties are unavoidable, Colonel. The bridge is clear, your men will need to move quickly."
"If I could take some of the rifles back up…"
"That would be suicide, Colonel. Get moving."
Beckwith saluted. Every line of his body radiated anger, but he moved away, shouting orders to his officers and NCOs. Craufurd looked at Paul.
"Once Colonel Beckwith's men are on the move, fall in behind, Major."
Paul took a deep breath. "Sir. You're not thinking straight. Somebody needs to push the enemy back off that knoll to cover the retreat."
"It's too risky."
"It's too risky not to."
"I have given my orders, Major."
There was a long and painful pause, then Paul saluted without speaking. Craufurd turned away and made his way back down towards the bridge, his sergeant orderly at his heels. Nobody spoke for a long time. Johnny watched his friend and knew with absolute certainty what he was about to do. It was a moment of decision, a choice to follow him or to obey Craufurd's orders. Johnny knew he could probably induce some of the men to go with him across the bridge, if he told them the orders had come from the commander of the light division. He also knew that he was not going to do it. Watching Paul's expressive face, considering options and discarding them, Johnny admitted to himself that he would probably follow this man into hell and back. Finally, Paul spoke.
"First, second, third, fifth and guards. Form up under Captain Clevedon and prepare for a fast withdrawal over the bridge. On the other side, string out into an extended line and cover any troops still crossing. Grab some ammunition when you get there, the wagons are across. If any of you have any left now, share it with the rest of us, you won't be shooting going over that bridge, you'll be running."
"Yes, sir," Clevedon said soberly.
"Light, fourth, sixth and eighth, with me. We're going to take back those knolls and protect the retreat."
They took the knoll at the point of steel. Some shots were fired on the way up, with Paul's men dodging between bushes and rocks, firing where they could, but at the top there was neither space nor time to fire muskets. The French seemed shocked, having witnessed the easy withdrawal of Beckwith's troops such a short time before, and Paul's men fought with single-minded ferocity. The thought of the rest of the battalion crossing the bridge below under constant fire from the French was a spur to action and once at the top, the 110th used bayonet and sword in a brief, savage fight with no quarter given and Johnny was drenched in the blood of the men he killed.
There was always a point in a close fight, where it felt impossible to carry on. Johnny's sword arm ached and his whole body begged for rest, so that he had to force himself onwards. A voltigeur raced towards him, bayonet raised, and Johnny side-stepped and slashed viciously, bringing the man down. There was a scarlet spurt and Johnny could smell the blood so strongly that it was almost a taste in the back of his throat.
There was a crack, then another, and Paul's men scrambled for cover as three or four Frenchmen found time to reload and fire. Johnny ran, grasping the arm of young Powell, who seemed frozen to the spot. As he rounded a tree, shoving the boy ahead, there was a sharp pain and his leg gave way. Johnny went down and rolled over, swearing softly. A hail of fire clattered around them, and was answered immediately by the crash of rifles from Corporal Carter's men. Johnny felt his calf and his hand came away bloody. Cautiously he moved his leg, feeling all around, but the damage seemed slight. The ball had entered his calf at the fleshy part but the bone was obviously not damaged and Johnny thought he could still walk.
"Sir, here."
Powell was holding out a white neckcloth. Johnny shifted on his bottom to bring the damaged leg closer to the boy. "You do it, Mr Powell. Nice and tight, I'll need to walk on it in a bit."
Powell obeyed and despite their situation, Johnny almost laughed at the intense concentration on the young face. He did a good job though, and Johnny accepted his hand and got cautiously to his feet, realising that the immediate sounds of battle had died away. The French were retreating, backing away and then running in full flight, almost falling down the steep, rocky slopes, leaving dead and wounded behind, and Paul's small band stood breathless and bloody across the knoll, briefly savouring their victory.
There was no time to enjoy it. The French were regrouping at the foot of the knoll, their officers yelling orders, and the voltigeurs were strung out along the slopes where they could fire down onto the troops on the bridge. Paul shouted orders and his men settled into position, taking careful aim. Most of the companies were armed with muskets which were not especially accurate but his light company had rifles and they picked off individual Frenchmen with contemptuous ease. Suddenly it was the French who were under pressure and as Craufurd's light division staggered across the bridge to safety, the French cowered as balls whistled about their ears, ricocheting off rocks and screeching into the air. As the French fired onto the bridge, the 110th fired onto the French, and Johnny called orders as calmly as he could and tried not to think about what they would do when the ammunition ran out which it was assuredly going to.
Firing diminished, as men had nothing to fire with, and Johnny counted the shots and watched the men settling in grimly, bayonets and swords at the ready, knowing that the French could count as well as they could. Eventually, it was quiet around the knoll and Johnny looked over at Paul and saw the mobile face quirk into an attempt at a smile.
"Sorry, lad. We're going to have to fight our way out of this, and it might not be pretty. I didn't have time to ask your advice."
"I'm not an idiot, Paul, I knew what I was getting into."
"All right then. Let's not wait for them, we'll go down fast when they don't expect it. Every man for himself now, Johnny, straight to the bridge, bayonets and swords. And if I go down and any one of these bastards stops to pick me up, I'll gut him myself."
"That won't stop me trying, sir."
Johnny turned in surprise and saw Ensign Powell, his sword drawn and his young face white and set but very determined. Paul managed another smile although it lacked conviction.
"Don't you bloody dare, Ensign."
The French were coming, scrambling up the slope, and the 110th waited. There was little shooting. It was hard for the French to aim uphill while the 110th had nothing to shoot with. Johnny waited, sword in hand, intensely aware of his men around him. He had known some of them for ten years and more and he was trying not to think of them now as individuals, with wives and children and families who would mourn their death. Below, the rest of the division was streaming over the bridge and Johnny concentrated on that thought, and on the men who would survive as he waited for the order to attack.
The firing had been desultory, but was picking up now, and Johnny was puzzled, as he could not immediately tell where the shots were coming from. Below him, it seemed that the French advance was slowing, and Johnny peered down the slope, trying to see through the trees, wondering what was happening. His men, who had been immobile with fixed bayonets and grim faces, were stirring, uncertain now. Suddenly there was a roar, and a rush, and then the French broke and red coats, mingling with green, surged up the slope. Johnny lowered his sword and stood watching and Paul walked forward.
"Colonel Beckwith."
"Major van Daan. I've been told you disobeyed a direct order from General Craufurd."
"Did he tell you to come up here, sir?"
"No. But he didn't tell me I couldn't either." Beckwith gave a tight smile. "Barclay's men are crossing now and Macleod just made the most suicidal charge I've seen in a long time, the bloody maniac. It's time to go, Van Daan. Let's get them out of here."
***
Evan had thought that the battle was over. After the frantic scramble across the bridge, the light division lined up to defend their position, but did not occur to him that it would be necessary. Major van Daan was issuing orders, and men raced to collect ammunition and distribute it. Further back, behind the lines, the wounded were carried up to a small chapel which was being used as a temporary hospital and the surgeons tended wounds, performed amputations and in some cases, closed the eyes of men already dead. Across the bridge, the French waited for orders and Evan was sure the order would be to retreat.
He was wrong.
As the light division stood to arms, waiting, a regiment moved forward, crossing the bridge. Evan watched them come, bewildered. The caçadores, who had crossed early, were in position behind stone walls a little above the bridge, and artillery had been placed across the road to sweep it from end to end. Once Craufurd's battalions were across the river, they had placed themselves behind rocks and walls on the slope commanding the bridge. They had fresh ammunition and they were bloody and exhausted and angry, watching in disbelief as the French formed their grenadiers on the knoll and then charged at the passage, offering an irresistible target.
It was slaughter. The leading company was mown down, before it had got half way across, by musket fire from the hillside and from the right. The column broke, and the men recoiled and dispersed among the rocks and trees by the bank, firing pointlessly towards Craufurd's battalions. On the bridge, the French lay dead and dying, but more were forming up at the far end.
"Surely they're not coming again," Johnny Wheeler breathed. "It's suicide."
"What if they manage to ford the river, sir?"
"They're not fording this. A couple tried earlier and were shot down or swept away. General Craufurd has sent the cavalry out along the roads to make sure, but the river is too swollen after the rain we've had. This is their only way to cross, but they're not going to make it."
"They're going to give it a try, though," Major van Daan said. "Bloody Ney. I notice you don't see him putting his neck into this noose, he'll stay well back." He raised his voice. "Sergeant O'Reilly, I want your sharpshooters to target the officers. Once they're down, I'm hoping this lot will break and run a lot sooner."
"Yes, sir."
The French made three charges, and it sickened Evan to watch the dead and wounded piling up. Wave after wave of troops flung themselves at the bridge and were cut down in appalling butchery until the bridge was blocked by the bodies. Evan could make no sense of the day and was too exhausted to try. He had thought, in his naivety,  that a battle was either lost or won but he could not imagine who would claim victory or defeat on the Coa today. He only knew that he was weary and miserable and wanted it to be over.
At midnight, the order came to withdraw and General Craufurd's division slipped away through the darkness. Arriving at the edge of Pinhal, where Picton's third division lay, they received orders to stand down and rest, and Evan Powell lay on the hard, cold ground and slept the sleep of total exhaustion.
It was early when the bugles sounded, and Evan rose and went with his men to roll-call and early parade and the miserable knowledge that through the chaos of the previous day, both officers and men had died or been wounded. He listened to the names with a chill in his heart and when he was free, went to find his captain.
"What happened to Mr Donahue, sir?"
Johnny Wheeler regarded him with compassion. "I'm sorry, Ensign. He was cut down in the final retreat over the bridge. They brought his body over, we'll bury him later today."
Evan could not believe it. He stood numbly at the side of the hastily dug grave, one of many on the hillside above the Coa. Around them, the hills were a hive of activity as General Picton mobilised his third division to pull back ahead of any French advance. Evan wondered about that. Picton's men had been very close, and he was puzzled why the sound of battle had not brought the third division into the fray.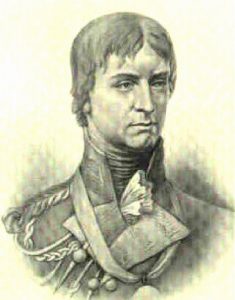 The light division formed up for the march and the 110th lined up in companies, their wounded grouped together to be loaded into wagons, Captain Johnny Wheeler among them. He was talking quietly to his battalion commander when there was an abrupt command and the companies sprang to attention at the approach of General Robert Craufurd.
"Major van Daan. Yesterday, you disobeyed a direct order."
Paul van Daan saluted. "Yes, sir. My apologies. I was carried away in the heat of battle."
Craufurd regarded him fiercely, dark eyes glowering under beetling brows. "Bollocks," he said shortly. "You made a deliberate decision to disobey me, you arrogant young bastard, and you're going to regret it."
There was a short silence. The air was heavy with tension. Evan studied Paul van Daan's expression and realised that he was holding his breath, silently praying that he would not respond. Craufurd looked him up and down as though he was a sloppily dressed recruit about to fail a dress inspection, but Paul remained silent. Finally, Craufurd made a snorting sound and turned his back contemptuously. Evan let out his breath slowly and he suspected he was not the only one. Craufurd took two steps.
"Actually, sir, I find that I don't regret it at all," Paul van Daan said, conversationally.
"Oh shit," Wheeler breathed, and Craufurd turned.
"How dare you?" he said softly, walking back to stand before the major. "How dare you speak to me like that?"
Van Daan's blue eyes had been looking straight ahead but now they shifted to Craufurd's face and their expression made Evan flinch. "Just telling the truth, sir. I don't regret taking my men up onto that knoll to stop the French slaughtering your division on the bridge, and if you were thinking clearly, you'd agree with me. You're not stupid and you're a good general, and I sincerely hope that Lord Wellington believes whatever heavily edited account of this almighty fuck-up you choose to tell him, and gives you another chance. But don't ask me to play make-believe along with you, I've lost two good officers and a dozen men, with another twenty or so wounded, and I'm not in the mood."
"That's enough!" Craufurd roared. "By God, sir, you'll lose your commission for this, and when I speak to Lord Wellington, I'll make sure he knows just how his favourite officer conducts himself with his betters. I've made allowances for you time and again, but you're nothing but a mountebank, who thinks he can flout orders and disrespect a senior officer with impunity because he has the favour of the commander-in-chief. No, don't speak. Not another word. Since your battalion has no divisional attachment, I shall report this straight to Lord Wellington, with a strong recommendation that he send you for court martial, and I understand that it wouldn't be the first time."
Evan looked at the ground, wishing he could be somewhere else. Inexperienced he might be, but he was sure that no commander should rake down an officer of Paul's rank before his battalion, and he could sense the discomfort of both officers and men. Paul said nothing.
"You're a disgrace to your regiment, to this army and to your family. God knows, I've tried to ignore the stories about you, but I'm beginning to realise there's no smoke without fire. Six years, was it, that you led that poor woman a dance, and now that she's gone, you're sniffing after another officer's wife and driving him so mad that he…"
"That's enough!" Paul snapped. "You're entitled to say what you like about my professional conduct, sir, but if you think I'm going to stand here and allow you to drag my wife into this, you're a madman. She's dead. Show a little respect, if you're capable of it."
Evan was holding his breath again. He found Craufurd frankly terrifying. Donahue had told stories of the man's raging temper, appalling manners and brutal discipline and at this moment it was easy to see where the rumours came from. In this mood, Craufurd appeared just as willing to shoot his own officer as the French, but Paul's words temporarily silenced him. After a moment, he said:
"I meant no disrespect to either lady, as you well know, but your cavalier attitude to army regulations is reflected in your private morals, boy, and neither has a place in my division."
"You're lucky to have a division left," Paul said. It was obvious that he was as angry as Craufurd. "We should never have been in that position, and you know it, which is why you're so bloody furious. I told you, Wellington told you, Napier told you, I think even Beckwith told you at some point, but you're too arrogant to listen to any of us, and you almost got your division slaughtered because of it. Report me to Wellington, in fact you can report me to God Almighty if you like, it won't make you feel any better. Those graves shouldn't be there. You should have retreated, but you chose to linger on in the hope of a neat little rearguard action that would make you look good, and those men died because of it. Yes, I disobeyed a direct order, to try to save lives. I will sleep very will tonight over that decision."
"Get out of here," Craufurd hissed. "Take your battalion, while you still have one, and get out of here. You are not part of my division, and you will not march with us, sir. You are a disgrace."
He turned on his heel and stalked away. For a long moment, nobody moved or spoke. Finally, Paul van Daan stirred, as if coming out of a trance.
"If any one of you tells me I should have kept my mouth shut there, I'm going to shoot you in the fucking head," he announced. "Sergeant-Major O'Reilly, is it going to take you the rest of the morning to get my battalion on the road?"
***
After a few miles, the unsprung wagon made Johnny feel so sick that he called for his horse. The wound was painful but not agonising, and it was no worse riding. The battalion marched almost silently. Generally, Paul's officers took a relaxed attitude to the march, and there was a hum of conversation, but the 110th were too weary and too miserable after their losses and their commanding officer's altercation with General Craufurd.
After an hour, Johnny rode up the line to join Carl Swanson at the head of the light company. "Do you think he's ready to talk yet?"
"No," Carl said, his eyes on Paul's straight back. "But he probably needs to. You, me or both of us?"
"Let's both go."
Paul glanced both ways as they came up on either side of him. "Have you lost your companies, gentlemen?"
"No, it's still there," Carl said equably.
"I think mine is too," Johnny said, peering back over the heads of the marching men.
"Well, get back to them, then."
"Oh, cut line, Paul. We're worried about you. It's what friends do."
After a moment, Paul's taut expression softened a little. "I'm all right," he said. "Calming down slowly."
"Do you think he meant it?"
"Craufurd? Well he did at that moment, but I doubt he'll follow through on it. And even if he did, I don't think Wellington will let him call a general court martial, he won't want this story bandied around in the London Gazette more than it needs to be. He'll probably tell me to apologise."
"You probably need to apologise, Paul."
"Craufurd needs to apologise, he's an arsehole. How are the wounded doing?"
"Bearing up, none of them are that serious. I'm glad you decided to bring them with us, though." Johnny shot his friend a thoughtful glance. "When we get there…"
"I'm not going to see her," Paul said. "I know what you're about to say, and you're right. Given what just happened, I need to get my battalion back to where it should be and behave myself for a bit. Wellington is on the move, I'll join him and await orders. Johnny, why don't you take the wounded and a small escort and ride on to Viseu? You can get treated there and I'll send a message once I know where we are going."
"And I can check up on your lady love, I see through you, Van Daan. Have you heard from her?"
"Yes, she wrote to tell me that my daughter is safely on her way to Lisbon with Daniels and the bulk of the sick and wounded. Nan remained with the last of the hospital patients, but she needs to get herself out of there. I'll write a letter and you can take it for me."
"To Lisbon?"
"Yes, she can stay in the villa." Paul met Johnny's eyes and seemed to read his thoughts. "Johnny, it's up to her. I'm going to miss Rowena to the end of my days, and I'll never stop feeling guilty about her, but you know how I feel about Nan. She's not free to marry me, and God knows when she will be. She says she'll stay with me anyway."
"That will ruin her, Paul."
"I know. Or I can send her back to England to her family and we both spend our time waiting for a man to die. I don't know what she'll do."
"Yes, you bloody do," Johnny said, torn between exasperation and affection. "She's as bad as you are."
His friend smiled, and for the first time in days it was a genuine smile. "Perhaps that's why we should be together," he said. "Cheer up, at least she's a good doctor, she can get that ball out of your leg for you. How's your new officer, Johnny?"
"I think he's doing all right," Johnny said. "What a bloody introduction to the army, though. I think it was a shock to him, losing Donahue, they'd got friendly."
"He's going to be better than Donahue," Paul said positively, and Johnny smiled.
"Yes, he is. I wonder if he realises it yet?"
"He hasn't a clue. He's in shock, he's probably still trying to remember his own name and which way to sit his horse. But when he calms down, I'd like to spend a bit of time with young Powell. He's got promise."
"If you're not cashiered, of course," Carl said cheerfully.
"That's a good point, Carl. If they kick him out, do you think they'll give the battalion to me?" Johnny speculated.
"Certainly in the short term. Major Wheeler sounds good," Carl said. "We could club together and see if we can come up with the purchase price. Are civilians allowed to donate? I've a wealthy friend who used to be in the army, he might be good for a few guineas. Sad story, you know, he was a very promising officer but couldn't keep his mouth shut if his life depended on it."
"Fuck off both of you," Paul said.
***
Their laughter carried in the still morning air, and Ensign Evan Powell heard it, and felt inexplicably cheered. His company had been subdued, the loss of their officer and one of their men weighing heavily, but he was surprised to realise that like him, their mood was lifting and they were beginning to talk again, low voiced conversations about the weather, the road and the prospect of catching rabbits for dinner. Evan supposed that this was how it must be in the army, when men became used to burying friends and comrades, then moving on with no time for grief or extended mourning.
Evan's grief remained, but alongside it, he was aware of a strange feeling of content. He remembered sitting beside Donahue just before the battle, his mind consumed with fear, but it occurred to him now, that what he had been feeling was not fear of battle but fear of fear itself.
That at least had gone. Evan had met fear, had felt it flooding through him, and had discovered that it did not diminish him. He was still afraid of dying, of being wounded or maimed, but he no longer feared that it would freeze him. In the heat of battle he had discovered that he could live with his terror and still function, and that once engaged, he was not aware of fear at all. It was a revelation. Evan had thought, for a time, that this great adventure might be a mistake and that he had not the stomach or the temperament to be a soldier. Those few hours on the banks of the Coa had taught him otherwise.
"Powell. Got any rations left?"
Evan reached into his saddle bag and withdrew a cloth wrapped package. "Two biscuits and an apple, sir."
"Chuck the apple over, and I'll pay it back when we stop, my man bagged a couple of pigeons first thing, I'll share them with you."
It felt like a good trade, and Evan threw the apple to Lieutenant Quentin who gave a smile of thanks, and beckoned to him to ride up beside him. Evan urged his horse forward and the 110th marched on, over the scrub covered plains of Portugal, leaving the bridge over the Coa behind them.