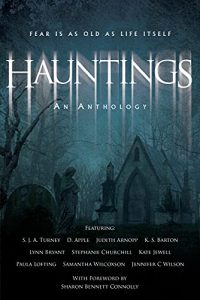 Hauntings: an interview with D Apple
The run-up to Halloween 2021 marks a new venture here at Writing with Labradors as for the first time I have published a short story in an anthology. Hauntings is an anthology of ghost stories, with ten supernatural historical tales which range from Roman and Viking times all the way up to the 1960s. Which brings us to my guest today on Blogging with Labradors, the talented Danielle Apple who writes as D Apple.
Danielle's contribution to Hauntings is a story called Hotel Vanity which brings a light-hearted tone to the collection. It is set in a decaying hotel, where the owner's efforts to sell-out are hampered by some mischievous ghosts.
Danielle, welcome to Blogging with Labradors and thanks very much for joining me to tell us a bit more about Hotel Vanity and the story behind it.
To begin with, Hotel Vanity is an unusual ghost story. What was your inspiration for it?
 Well, I really wanted to write a gothic mystery, but every time I put pen to paper, some sassy ghost muse would whisper in my ear. Try as I might to shut her up, Nancy became my ghost, and Humphrey, the beleaguered hotel owner, became me. I thought…what if ghosts aren't really how we typically think of them? What if the things that go bump in the night are really an old ghost dropping books on the floor as he falls asleep reading, or perhaps an ethereal being trying to taste whiskey again for the hundredth time?
I think that's a fantastic idea and raises all sorts of interesting possibilities for future stories. There's an interesting mix of humour and drama in your story and in the lives (and deaths) of the characters. Did you plan it that way or did that develop as you wrote?
I was supposed to be writing a story for a Valentine's Day competition, and while the muse managed to steer me away from Gothic Mystery, I apparently don't do romance without making it an annoying ghost mystery. This insertion of humor is a write-by-the-seat-of-my-pants experience that happens with nearly every short story, but I had to daydream about the drama for a while before it made sense.
I should think with a character like Nancy yammering in your ear it would be impossible NOT to include humour. I must say that for me, it wasn't just the humans, alive or dead, who brought the story to life. You give a very good descriptive sense of this decaying old building – it's almost like one of the characters. Can you tell us a bit more about that? Is there a real building somewhere that inspired it?
At the time I was going through some difficult personal changes, and the building became an embodiment of my comfort zone, limitations, and the things I still valued. The vines are beautiful and once served to avoid soil erosion, but they also choke the life out of a building. Humphrey tries to get a vine by the window to grow a different way by twisting it around itself, but the problem has gotten so massive that this simple act is futile.
Poor Humphrey. You can really sense his struggle. You're not specific about dates in the story, either for the present day or for the flashbacks to Tom's younger days. What period did you have in mind and what made you choose it?
While my primary work usually ends up in the early 1800s, for some reason these ghosts decided they were in the 1960s. Tom's dated letters have seen a lot of wear and tear, and at the time of this story, the characters briefly discuss a United States presidential candidate. They are in their own bubble of sorts, stuck in the past away from the outside world but not totally unaware. It was easier for me to imagine ghosts from a couple of my favorite time periods and place them in a more familiar setting to me. Not to mention the buildings from my favorite times would have been slowly falling apart, but still viable. I think this is why the 1960s felt right.
Yes, that makes perfect sense, given how important the building is to your storyline. I think I can guess the answer to this one, but I have to ask. Who is your favourite character in the story and why?
 Gosh, I love all of them for different reasons, but Nancy was the most fun to write. There's just something about the juxtaposition of her outrageous behavior with her wise advice. In fact, every beta reader who has encountered Nancy wants to know more about her. So…maybe she gets her own story next.
I genuinely hope so. I'd love to know who she was when she lived and how she died. But on to the storyline. The idea of a lost soul trapped in a mirror is very evocative. Can you tell us a bit more about how you came up with the idea and the meaning behind it?
I had a thought to examine the human experience in the realm of society's expectations. I think there is a soul in many of us that we keep trapped. Do we shove it away, direct what it should do and where it should go, all the while giving us the illusion that it is free to move about? When we look in the mirror at our soul…what do we see exactly? Is it us, a totally different person, or is it a part of ourselves that we ignored for too long? Of course this soul in the mirror can be a representation of many scenarios in peoples' lives, so it can easily slip into whatever form the reader needs.
It's very effective in this story. I'm hoping that people are going to read this and want more of your work. What's your current writing project and how is it going? Any publication dates in the pipeline?
I'm working on a historical mystery saga in Northern Alabama, spanning 1834-1850. The first book is about a boy and his new, standoffish friends who come of age during a decade-long blood feud that leaves him digging graves – perhaps even his own. This is the project I've been working on for ages, but each setback has taught me valuable lessons and brought new, amazing people into my life. I'm grateful for the experience! In the next few months it will be ready for final beta readers and cultural accuracy readers, then I revise and it's off to copy edits. That will probably land the publication date in mid-2022. If anyone is interested in being a beta, accuracy, or arc reader, go ahead and contact me for a more detailed description.
That sounds like a fascinating project, and probably takes an enormous amount of research, but it looks as though the end is in sight.
 Danielle, it's great that you've been able to take the time to contribute to Hauntings. I know that all the other authors have thoroughly enjoyed working with you and I personally enjoyed meeting Nancy, Humphrey, and the others. Thanks for joining me on Blogging with Labradors and good luck with your current project.
 If you'd like to find out more about Danielle and her work, you'll find all her social media links and contact details here. Don't forget that she's looking for beta readers for her current project, so do make contact if you can help.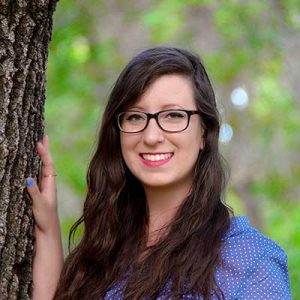 More about Danielle Apple…
When she's not pursuing research bunny trails, Danielle is reading. Her happy place is cozying up on the couch with her dog and a 19th century gothic mystery novel, but you'll also find her hiking and exploring ghost towns and forgotten graveyards. An avid photographer and language learner, Danielle finds it difficult not to see the story potential in every place or turn of phrase. Sometimes the muses are humorous, and sometimes they are dark, but they always come from an integral place. Her upcoming novel takes place in Northern Alabama, 1834. It's about a boy and his new, standoffish friends who come of age during a decade long blood feud that leaves him digging graves – perhaps even his own. You can follow the progress here https://linktr.ee/Dapplewrites
Keep an eye out for more blog posts in the Historical Writers Forum Hauntings blog hop as more of our authors get the chance to talk about their ghost stories in the run-up to Halloween.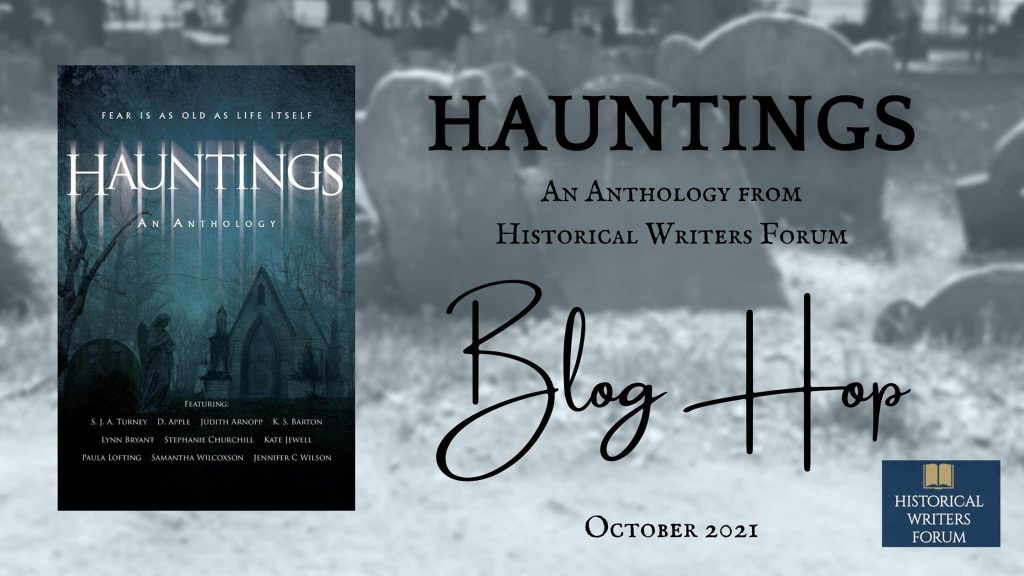 THE HISTORICAL WRITERS FORUM: who we are
 The Historical Writers Forum (HWF), started out as a social media group where writers of historical non-fiction, historical fiction, and historical fantasy could come together to share their knowledge and skills to help improve standards amongst this genre of writers, whether they be new or well-practiced. The aim is to encourage peer support for authors in a field where sometimes writing can be a very lonely business. We currently number over 800 members and are growing. We have recently been busy organising online talks via Zoom and now have our own YouTube channel where you can find our discussions on a variety of topics. Our membership includes several well-known authors who regularly engage to share their experiences and strengths to help other members build their own skillset.
We can be found on:
Facebook: https://www.facebook.com/groups/writersofhistoryforum/
Twitter:  https://twitter.com/HistWriters
YouTube:  https://www.youtube.com/channel/UCSsS5dFPp4xz5zxJUsjytoQ